Scary Halloween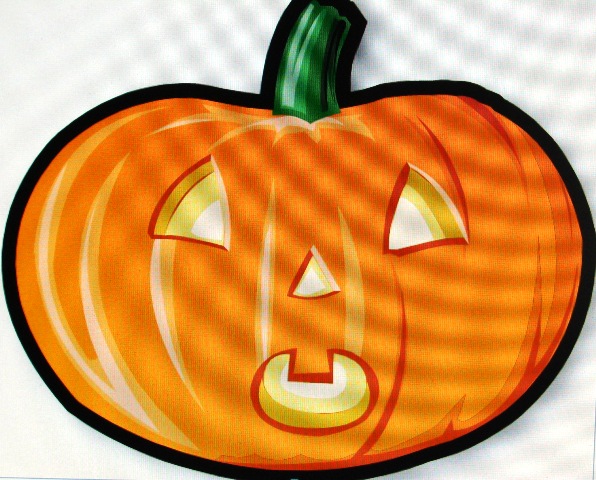 October 31st is Halloween, this is the time supposedly when the ghost, witches and spirits of dead people come back to life at midnight, the Witching Hour.
This celebration is popular in North America where on the evening of this day, people dress up as witches and monsters. Our homes are decorated with lighted pumpkins in readiness for parties. Children go around dressed up to neighbours houses to get sweets with the chant Trick or Treat. If no treat is given then a trick is played on that house.
In Britain this festival comes from a mixture of Celtic, Roman and English rituals that have Christian and pagan traditions.
This has become the most popular festival as people dress up to celebrate this spiritual or haunting day.
In America this day is extremely popular and created a large business from this.
All Saints and All Souls are celebrated in different countries usually between the end of October and the beginning of November. These are days when the dead are remembered by their families or faiths.
In some countries, food and wine are left as offerings and fires are lit at this time when the supernatural are thought to be around.
Things to make for Halloween


If you are having a party to celebrate this scary time there are a few things that can be made. Hobbycraft and The Range have a lot of decorating ideas to help get your party going, Costumes to get the right look and the all important essentials , to add to your creations.
Firstly give your room the the right look by hanging bunting around the walls and ceiling. This can be made in the colours which are traditionally orange and black. Pumpkin shapes can also be used as bunting along with bat, witches hats or spider shapes. Make spiders webs by using wool and hang it from the ceiling so it just brushes your guests heads and makes them jump.

Little cushioned bats can be made and hung on the ceiling to create a scary atmosphere. Or large spiders.
Cushions can be made in the shape of pumpkins, bats or witches hats. A square cushion could be made out of black material and then from the corner a cobweb sew in place.
All the goodies from your parties can be stored in little bags with seasonal motifs on the front.



Enjoy turning this day into your own celebration
Return from Halloween to Seasonal