New year 2021
Cushions Galore,December 31st 2021
Hello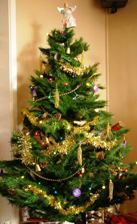 I hope you all had a good Christmas and I would like to wish you all a Very Happy New Year. Hope that 2022 is a good year for everyone.
A different format to my newsletter this time as I think it has been a very long time since I sent out my last one.
I have not done any new pages to my website this last year. this is because on a personal front I had the worst end to 2020 and the saddest of starts to 2021 as my family said goodbye to a mother, grandmother and great grandmother. This has blown the wind out of our sails and left a big hole in our lives like so many families over these last 18 - 24 months.
But as old lives leave us, I have also been blessed with new lives entering into our family as well.
I must say that when the many lockdowns were imposed my go to activity that gave me a sense of calm and tranquillity was my sewing crafting.
My youngest daughter was expecting during this time and is a great believer in using reusable items instead of throw aways. This gave me lots of ideas of things to make to use up some oddments of fabrics. Some worked and some didn't as I made them before the baby arrived but since then they have been tested very well.
I made facial cleaning wipes and eye makeup remover pads. By adding a waterproof backing to the facial wipe a breast pad was made and after rigorous testing worked as well. My daughter wanted to try using reusable nappies also and so waterproof pants were made with poppers. These were fine while the baby was small but not so good later on. Baby face wipes and bottom wipes were also on the list and made. I was kept busy and loved doing it.
The vibe also got to my extended family as my niece said her quillow I made her 24 years ago was really on its last legs but she couldn't bear to throw it out. She had used it constantly while watching telly in the evenings so I said I would fix it before realising how fragile the quillow was. I didn't want to change it completely so used the best bits of the old fabric and used a liner fabric to give it strength and succeeded in giving back an old but new quilt.
I never did sort my cupboards out and cut hexagons so that is for another day. Patchwork is great for using up oddments of fabric and a great craft for darker colder months.
Sewing and knitting crafts are good for beginners if you are looking for a new craft to take up. If mistakes are made then all you need to do is unpick or unravel and redo. This can be quite annoying as well as the fabric going astray while you are trying to sew it. As they say patience is a virtue and when everything comes together well the result is lovely.
Happy making in whatever craft you are doing.
Writing this newsletter has given me ideas for new pages but I also have to relearn some of the basics that may have changed over this last few months.
I shall be back doing pages sometime during 2022.
Take care.
Wishing everyone a Happy, Healthy 2022
Warm regards
EJ
P.S. Do you know someone who may like to receive this newsletter? Please forward this email to them and they can subscribe by visiting