Homemade Facemasks
**If looking for homemade facemasks please be aware that the ones being sold here are fabric face coverings. 

These can be worn, washed and used again but are not of medical grade and are not professed to be anything but a simple barrier between the mouth, nose and the atmosphere.**
I have got a small amount of different Liberty print fabrics. There is enough to make one or two facemasks from each design and these will be made to order.
Please take a look at the print sample pictures.
The price of each mask is £15.00.
Liberty Print Homemade Facemasks to Order.
White Flowers on different coloured background
As a size guide a 5 pence piece covers the white flowers on the grey, bright blue and pink but the petals on the flowers of the dusky blue are slightly larger than the 5p.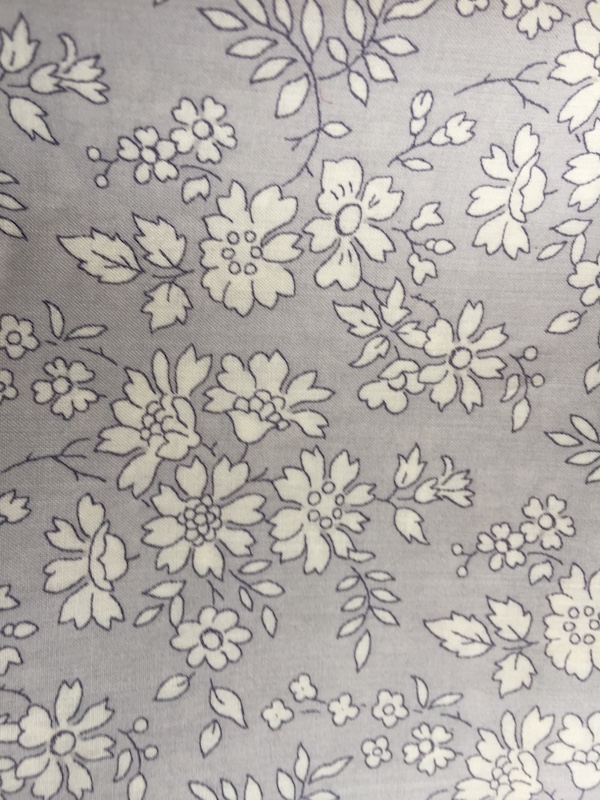 1) White flowers on grey.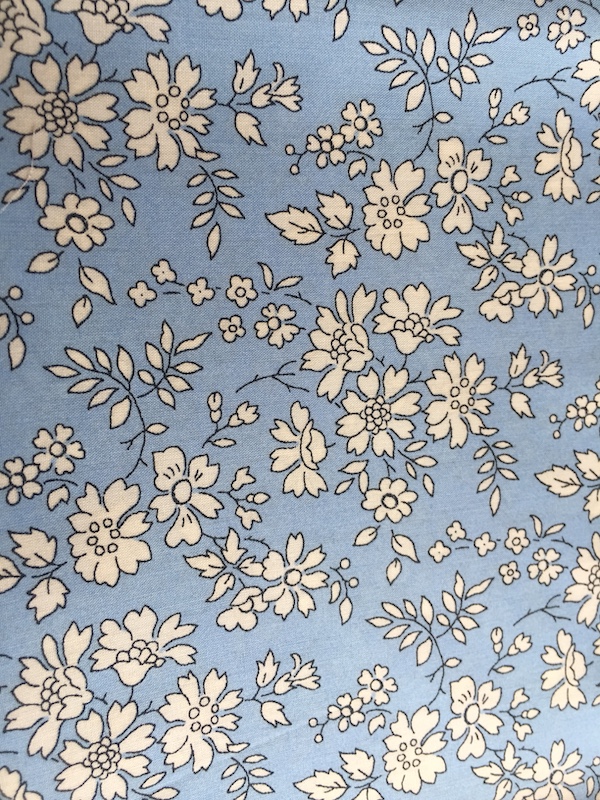 2) White flowers on bright blue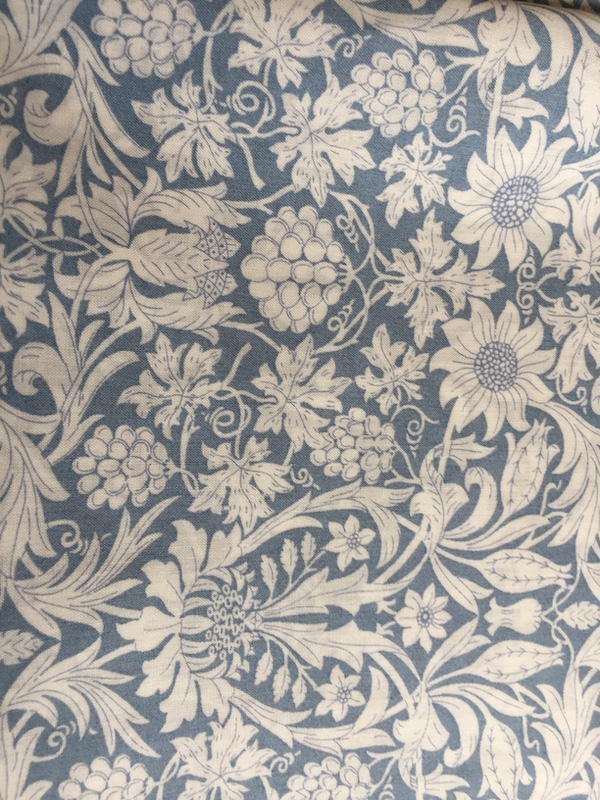 3) Larger pattern white flowers on dusky blue
4) White flowers on pink
---
Wildlife Print
As a guide a 5 pence piece covers the small blue bird near the bottom of number 5,  and is just a bit larger than the large elephant body of number 6.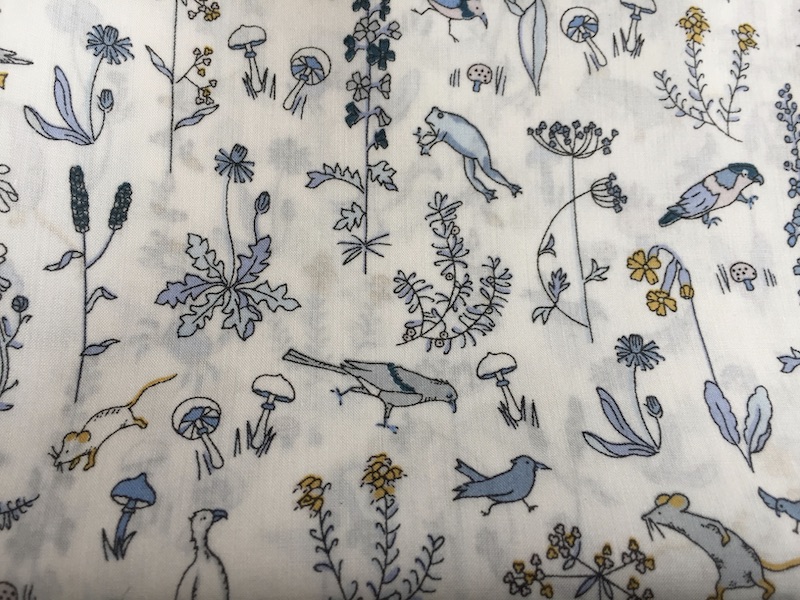 5) Blue wildlife on white background
6) Blue African animals on white background.
---
Bright Print with Larger Flowers
As a guide a 5 pence piece covers the middle of the large flower with six petals.
7) Bright pink multi coloured floral
8) Large dusky pink and green floral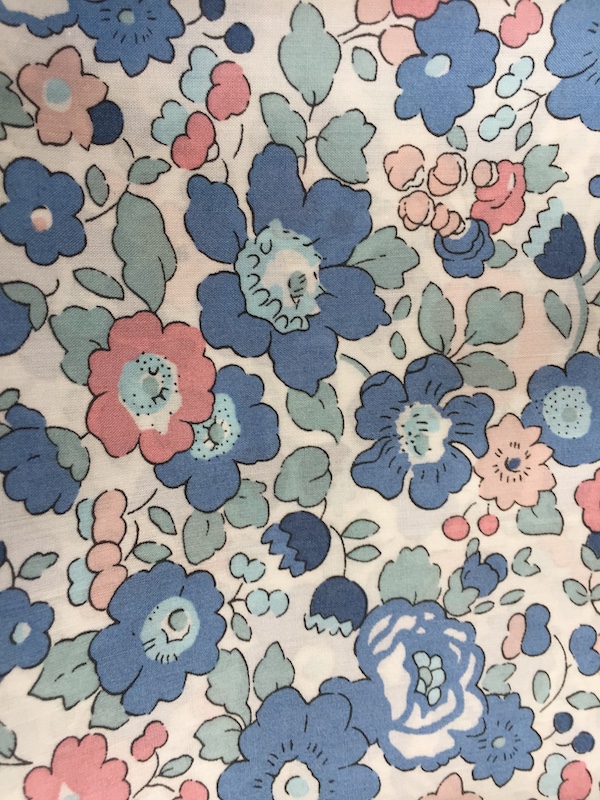 9) Bright dark blue and peach floral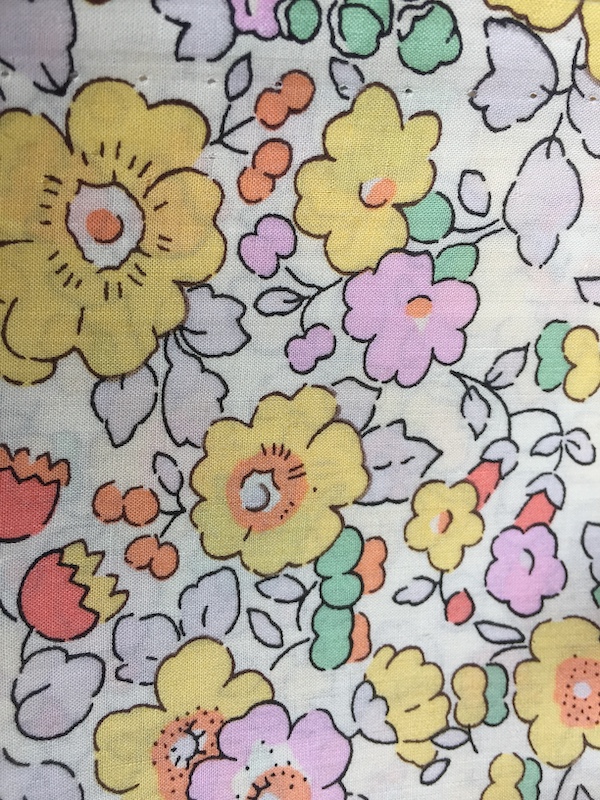 10) Bright and larger yellow floral
---
Mainly Pinks
As a guide to size  a 5 pence piece will cover about four flower heads in number 11, two flower heads in number 12 and will cover completely the pink and white flower in number 13.
11) Spring blossom print
12) White primrose type flower on pink background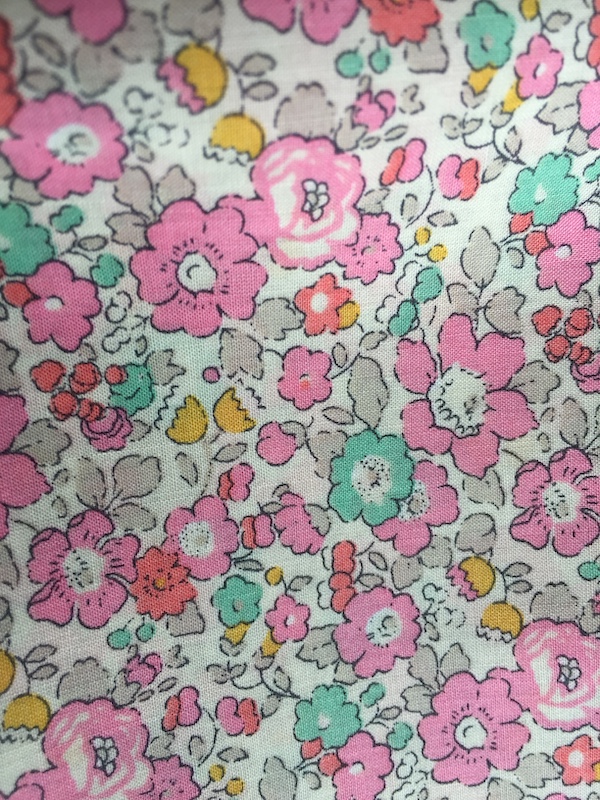 13) Small print pink and green floral
Liberty Print Mainly Pinks
---
Multicoloured Small Print Florals
As a guide a 5 pence piece will cover the larger flowers in number 14 and 15.
The pinky/peach and white flower of number 16 sits in the middle of the 5 pence piece.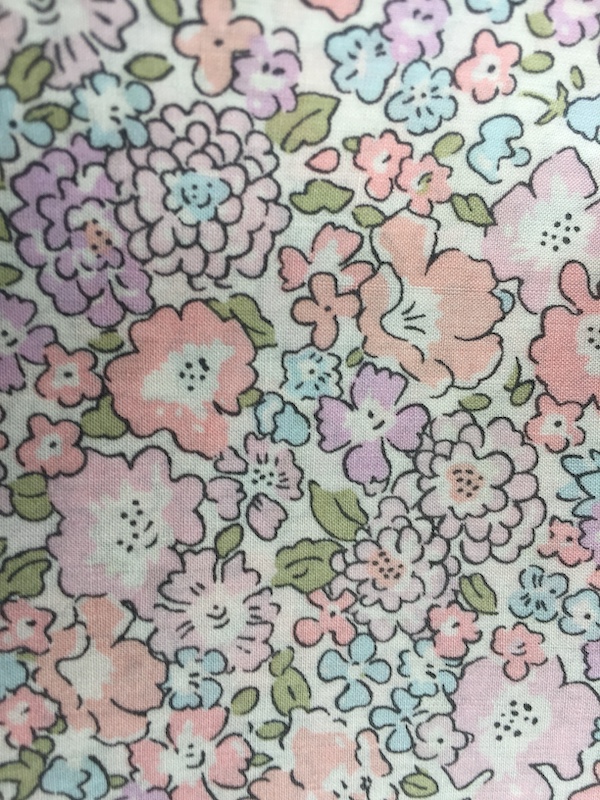 14) Small print peach and light pink floral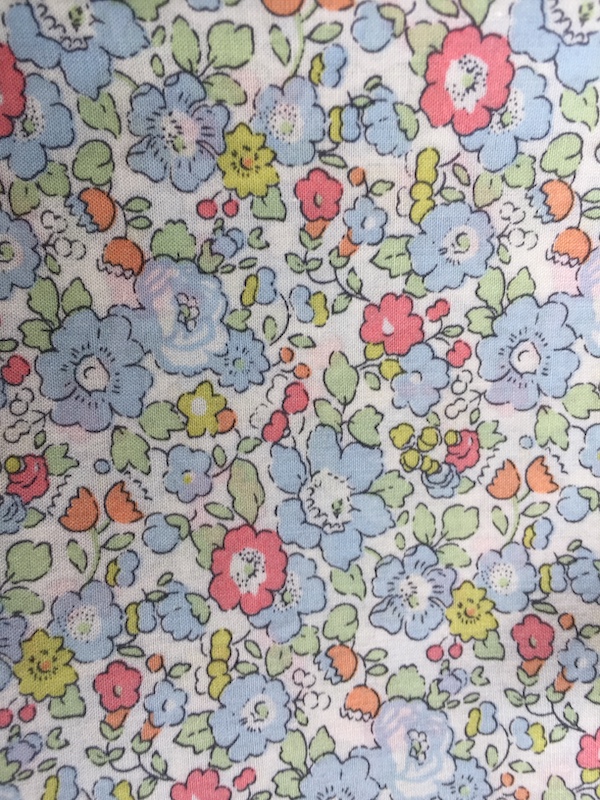 15) Small print blue and pink flowers with green leaves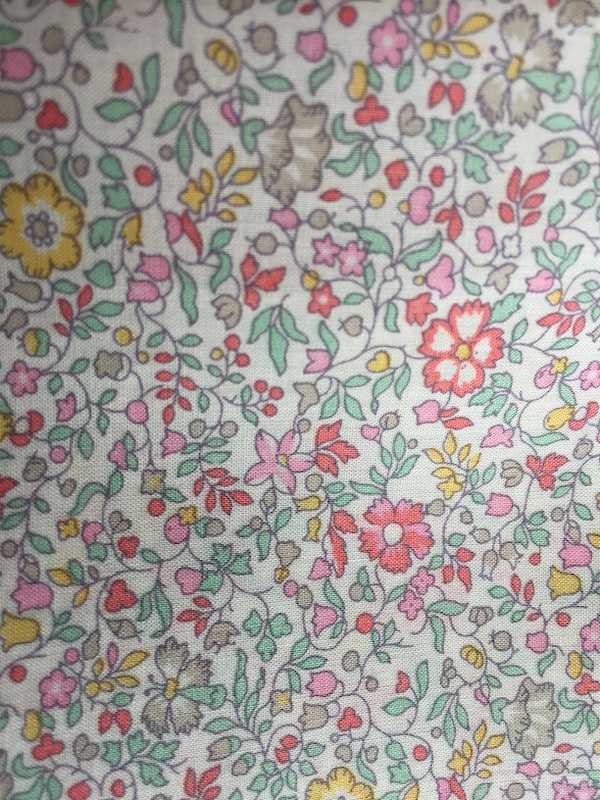 16) Small print red and yellow carnation type flowers
---
Mainly Blues
As a size guide the 5 pence piece will cover the two adjacent larger blue flowers in number 17.
17) Small print blue floral shades
---
Thank you for looking....Stay safe.
Please take care with any soft furnishing that it does not come into contact with any heat source. 
If you have found an error on this page or want some more information on sewing cushions.
Please contact me . Thank you