Spring 2018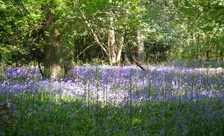 Cushions Galore, May 4th 2018

Hello

I would just like to take this opportunity to apologise for being so late in getting my first newsletter of the "new" year out. Each year I think that my private life can't get any more hectic after all the house renovations we have done and have been looking forward to publishing more website pages at leisure. My hectic phase has continued into the start of this year and everything is keeping me on my toes.

Despite that I have been working on my site and changed the layout and colour again. I think I am happy with the look now. I have decided to include the topic of "Sewing" into my site. I thought that if someone wanted to make cushions they would how to know how to sew first.

I have again changed the navigation to try not to have a very long left hand column and make getting around my site easier. The main page of each topic ( how to make cushions for example) has a grid where all the relevant pages to that topic can be reached. It is a long process in changing all the links to the right pages so please bear with me.

2018 is the year I will get my new kneeling cushion as I have lots to do out in the garden , lets hope I can keep this promise to myself.

I have a few affiliates that I promote in line with topics on Cushions and more and was sorry that the Hobbycraft one has closed. I shall look for another craft outlet to give more choice.

This is a great time of year to bring some the vibrate spring colours into your rooms with lovely floral prints and of course there is the red, white and blue theme to help celebrate the Royal Wedding on May 19th.

I am busy making some outdoor bunting with the traditional flags with fabric strips in-between, I hope it works and looks alright. There is a garden near to mine that brings bunting out in the spring and takes it down in the Autumn. It is quite a cheerful sight to see the lovely coloured flags moving in the breeze.
---
New pages
I have done quite a few new pages and changed the layout of some existing ones. I have done a page all about sewing as the main topic to learning to sew. From this page there will be links to many different pages but at the moment there is one about a sewing machine, a discussion page on what is classed as the best type of sewing machine and why.

I have also done a page about Making a pet cushion. for a plastic or wicker pet bed.

If you would like to see a particular topic covered then please Contact Me
---
Coming up next time
I hope to complete a page on sewing machine feet, how to read knitting patterns and one on cable knitting

I would also like to add a few more "You tube" videos as sometimes it is easier to see how it is done rather than read about it.

Warm regards
E J
P.S. Do you know someone who may like to receive this newsletter? Please forward this email to them and they can subscribe by visiting