Nonwoven fabrics
In home furnishings nonwoven fabrics have a lot of uses. Some for their individual qualities like being absorbent, repelling liquid or retaining heat to name but a few.
These fabrics are different to the woven kind because they are made up of a mix of short fibre and long ones. These can be put, fixed or fused together in varying ways. 
These ways are either with chemicals, solvent or heat. 
These types of fabric can be made into single use items such as wipes or into fabrics that can be very hard wearing.
Types of Nonwoven Fabrics
In the world of textiles and in particular soft furnishings the types of fabrics that would be used are:
Felt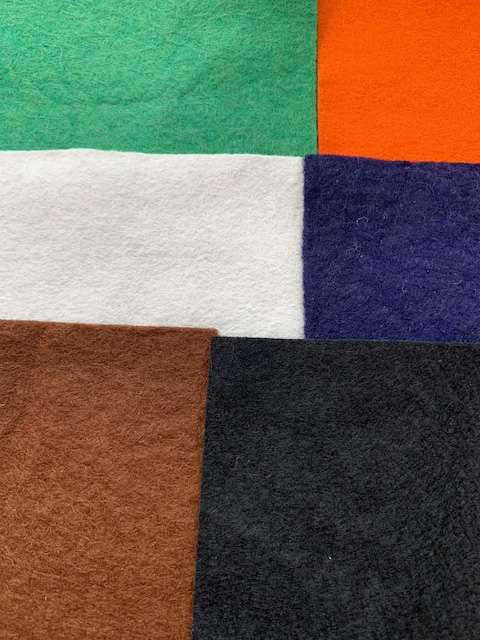 Woollen felt is probably the oldest fabric as many cultures have use this for many many years.
Felt can be made from natural or fibres such as wool or hair, synthetic fibres or a mixture.
It is not woven but instead lots of fibres are laid out all jumbled together and the process to make the fabric uses heat, motion and pressure. 
In manufacturing hot water is poured between the different fibre layers, during the motion used the fibres separate and then join together again.
The craft of needle felting is making felt items without water and with specialised needles.
Batting or Wadding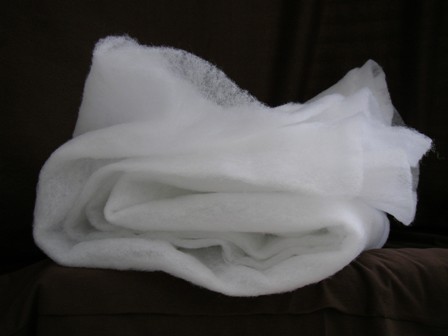 Whether it is called wadding or batting the product is the same thing but called different names in different countries.
This can be made in different ways either by bonding with a glue or needlepunched where the process used barbed needles to fix the fibres together.
In soft furnishings or sewing these are used in quilts for added warmth, the wadding or batting layer is sewn between the front and back sections of fabric.
Different fabrics can be used in making wadding but the price would differ accordingly. The different basis are cotton, cotton/poly mixes, polyester fibres, bamboo and even recycled bottles.
It is supplied on rolls of varying thickness from 2 - 8 ozs and this gives the different weights.
Interfacing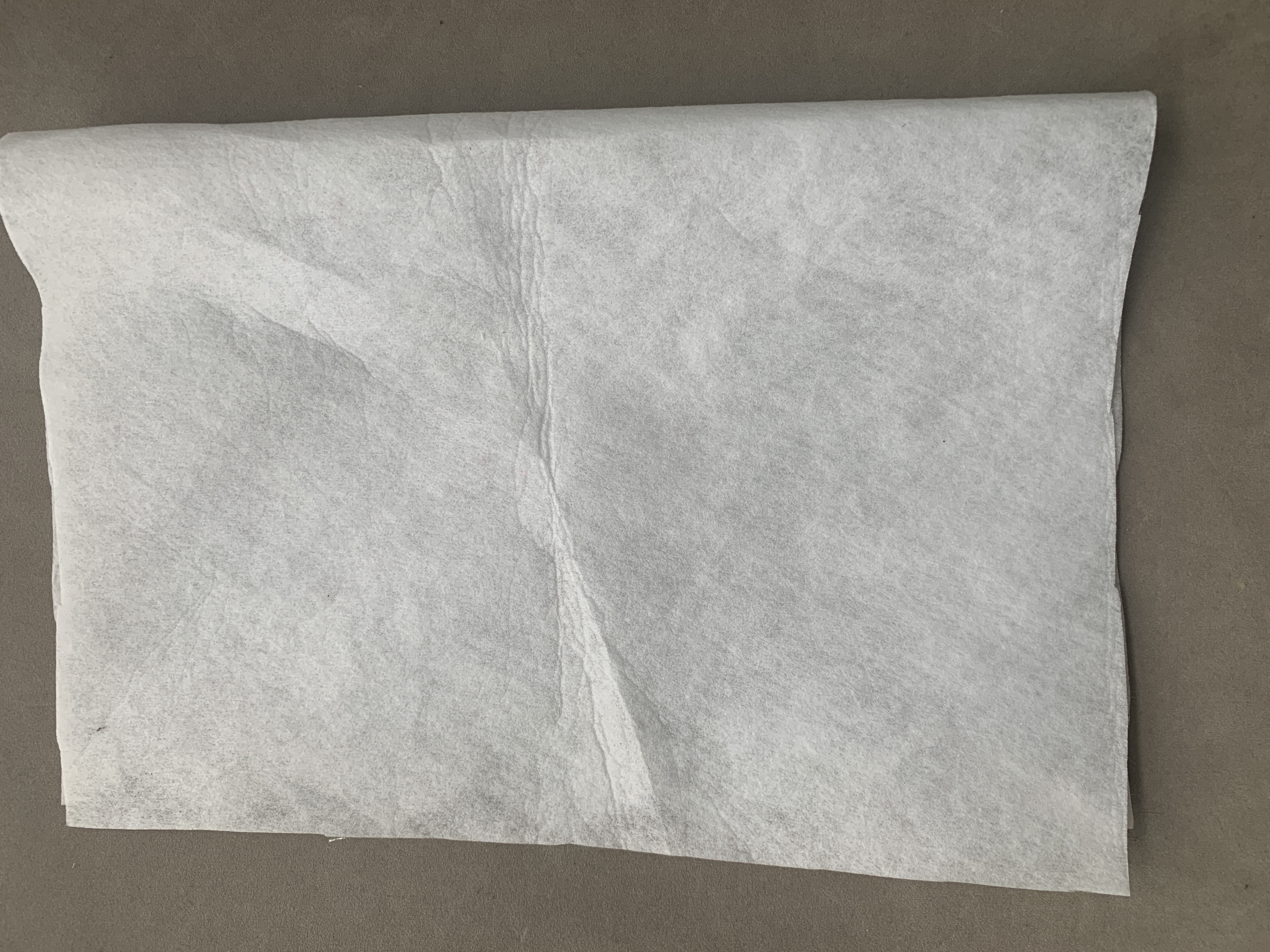 There are usually two types of interfacing there are non fusible ones these are sewn into the garment by hand or machine and the other is fusible which has a layer of adhesive sprayed onto one side. This can be ironed onto the fabric as the adhesive will melt with the heat from the iron and stay on the fabric.
These can also come as a woven, knit or nonwoven fabrics.
The purpose of interfacing is to strengthen an area that may get a lot of use. These areas may be in shirt collars or cuffs, around buttonholes or used to stop the fabric from stretching and going out of shape.
Interfacings come in different weights and the one that will be used depends on the weight of the fabric. If a fine fabric is used then an equally fine or lightweight interface will be needed. At the other scale if a heavyweight fabric is being used then a heavyweight interfacing will be needed to be able to support the weight of the fabric.
This is used on the wrong side of the fabric so when the item is completed, the interfacing cannot be seen.
Please take care with any soft furnishing that it does not come into contact with any heat source. 
If you have found an error on this page or want some more information on sewing cushions.
Please contact me . Thank you