Learning about
Sewing Crafts


A world without sewing crafts of any kind wouldn't be as interesting or colourful according to me at least. I think I need to be busy doing something and am sure many other people feel the same.
Relaxing....yes they can be, once you have the pattern memorised but getting to that stage can sometimes take a long time.
For many years I have been sewing, knitting, doing cross stitch and more recently learning to crochet.
For me any form of sewing craftwork is a sort of mindfulness where I can forget about everything else and concentrate on the different types of crafts to sew.
At times my brain freezes and I can't think what to make or finish off and at other times it gives me lots of ideas (usually at some unearthly hour in the early morning) that I quickly forget.
Sewing crafts shouldn't become a chore or else the fun goes out of it and a break is needed.
Different types of sewing crafts
Machine Sewing
Sewing is probably he main craft under this heading whether it is done by a machine or by hand.
Getting to grips with the different parts on a sewing machine is an afternoons work in itself. Sometimes it is best to grab some scrap fabric and have a go.
Just being surrounded by all things about sewing in a room is a pleasure and unless a new task is being attempted, it is very relaxing and enjoyable. Experimenting is fun and unpicking mistakes is not as bad as it seems.

From learning machine sewing crafts, making clothes and larger items could be the next project. 
Crafts that come under the machine sewing heading are:
Hand Sewing
There are many craft that sit on the line between machine and hand sewing as depending how large or small the project is will depend on how it is finished.
This can be done by hand by using templates in either cardboard or paper to fold the fabric over and tack in place.  It is suitable for smaller fiddly design such as small hexagons.
This also depends on how much use the item will get, anything that will have a lot of use would be best to be machine sewn and those with little use or additions to a larger item can be hand sewn.
Depending on how large or small they are, these can be done by hand or machine as well. These are really pictures or sayings made out of fabric.
Appliqué is another craft that can be done by hand or machine sewing again size dependant.
This craft is always done by hand and is a form of embroidery. Cross stitch pictures and patterns are made by sewing crosses on a canvas in different coloured cotton or silk threads. 
I still need to concentrate on cross stitch as counting the holes and changing the threads takes time. If a mistake is made it seems to stand out like a sore thumb and that is where I will unpick to get it right.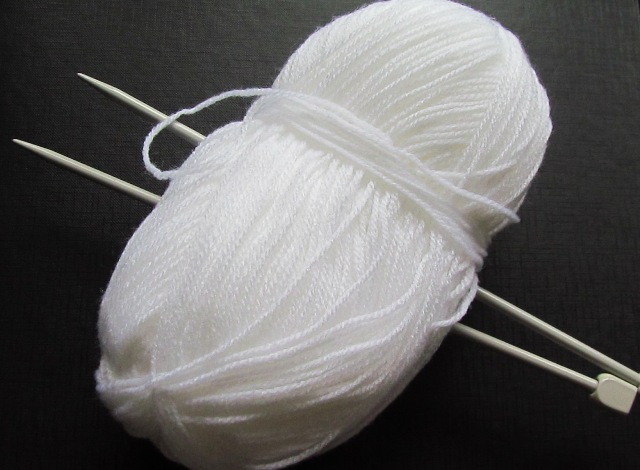 This isn't theoretically a sewing craft but to get the finished item the segments do have to be sewn together.
This is such a well known and loved craft I couldn't leave it out of this page.
Once the pattern is memorised, if it is an easy one, knitting can be done while watching the television. 
For a more complex pattern that uses many rows to get the completed pattern that may be repeated many times, I keep a paper tally so I know what row I am on when I have to stop or spot a mistake. Some patterns are very hard to follow and mistakes can be missed. 
Again I will pull down half a garment if the mistake is noticeable but let it go very occasionally if it can't be seen. I still hear my grandmother saying "if a job is worth doing then do it well". 
There are many variations on different types of sewing crafts such as cable and fair isle knitting and reverse appliqué to name a few.
Crochet, Tapestry, Embroidery Designs, Blackwork, Quilting and  Needlepoint are many more.
Many shopping outlets both on the high street and on line have lots of fabric, wools, threads, patterns, needles and much more to help with getting the desired end result. Some are My fabrics, Abakhan and Crafters Companion. 
All these handicrafts can be used to make many items including cushions or cushion covers. The front patterned piece would be completed in the chosen craft and then the back with the fastening would be sewn in place, with the cushion pad inserted to complete the look.
The beauty of craft work is that worries can be forgotten as you are completely submerged in whatever you are doing.
Time really flies by.
Whether you want to try something new or for the first time...enjoy.
Please take care with any soft furnishing that it does not come into contact with any heat source. 
If you have found an error on this page or want some more information on sewing cushions.
Please contact me . Thank you