Types of Cushion Fastenings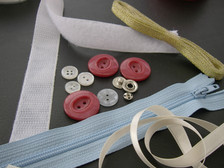 Cushion Fastenings are used to close the removable outer cover over the inner case so the cover can be taken off and washed without washing the insert.
When you are buying ready made cushions this could be one of the points to look for.
These are usually placed hidden away within the seam or down the centre of the back of the cushion.
Sometime the actual fastenings are used a the focal point of the cushion or these could serve no functional purpose but be a decorative design.

Types of Cushion Fastenings



There is a variety of different ways that a cover can be closed over the casing. The most popular ones are: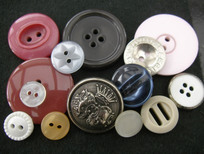 Buttons
With so many types of buttons available these can enhance, coordinate or match into the cushion cover.
These are sometimes placed on the front of the cushion cover for an interesting decoration that has no fastening intentions.

Large letter pictures can be bought using buttons and many craft projects use buttons in one way or another.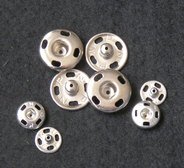 Press Studs or Poppers
Another fastening that is put into a seam.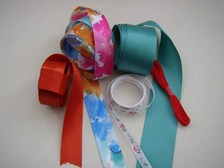 Ribbons
These can be used to tie the back of a cushion cover closed and can be the same colour as the cushion or coordinating with the colours.
Scatter cushions can have their decorations made entirely out of ribbons and these can be used to anchor a seat pad to the back of a dining room or kitchen chair.

Tie Fastening
Ties are used to compliment or contrast with the fabric used to make the cushions.
Sometimes covers can fit tightly over the casing or to show a contrasting fabric beneath the top cover may have gaping ties so that the inner material could be seen between the edges of the outer cover.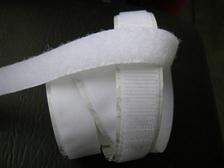 Velcro
An alternative to zips and possibly press studs as it can be cut into smaller pieces. The seam allowance needs to be larger as Velcro comes in a pre set width.
This is used to hold some overlap covers closed and is very useful in shoes and clothing.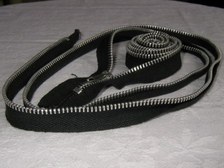 Zips
These come with metal or plastic teeth and are probably the most widely used type of fastening.
Ready made cushions usually have ones that match the colour of the fabric. They can also be used as a strong contrast to stand out and be seen.
There are a lot of different shopping outlets such as Minerva Crafts and Crafters companion that provide a lovely selection. 

Please take care with any soft furnishing that it does not come into contact with any heat source. 
If you have found an error on this page or want some more information on sewing cushions.
Please contact me . Thank you