Changeable Cushion Covers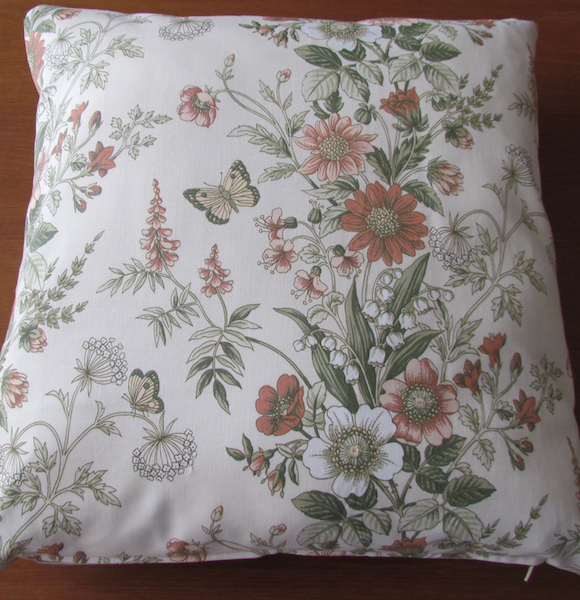 New cushion covers can be bought in lots of different places both on and off line. As well as cushions. Buying different cushion covers can
Brighten up a plain chair or settee
Bring a room right up to date with the colour of the year
Tone down a jazzy settee or chair
Picture ones show off your favourite pet or animal
A cushion is basically made up from a cushion insert and a cover. When a cushion is bought the cover is usually removable by having different cushion fastenings attached to it so this can happen.
These can be replaced often when the ones in use are being washed or dry cleaned.
Celebrating the seasons can be done with colours or flowers that grow at that particular time, festivals brings lots of opportunity to change the covers again to celebrate that special time.
Benefits of Buying Cushion Covers
 
Buying a cushion cover on its own is usually cheaper than buying a whole cushion with a cover. This also depends on the type of fabric you choose for your cover. Silks or silk blends will be more expensive than cotton.
A cover can reflect your likes, favourite flowers, animals or natural views. Sometime it is just the look of the fabric or the decorative stitching or patterns that makes you want to take it home.
Different shaped cushions will need the same shaped cover to be able to fit around the insert.
After decorating a room there may be a need to highlight a colour that didn't show itself at the start, a cushion cover will make that stand out.
Another way to add interest to a room is to have different textured covers some extra fluffy, a wide ribbed corduroy, knitted ones or shiny looking ones will all enhance the look of the room. 
The covers themselves can have additional attachments added to them and this will allow a common shaped insert to be used for the main body. A example of this would be an elongated cushion cover that has little legs and a face sewn on fitting over a bolster cushion insert. This results in a centipede cushion for a children's room.
Another example would be padded petal shapes attached between the front and back sides of the covers, when a round cushion insert is put into place the cushion is a flower.
Sometimes the fabric is so soft and touchable like with faux fur, velvet, fleece or brushed cotton.The cushion covers can also show an animal's face with shiny fabric on the nose again giving a different fabric feel. These covers are ideal for sensory feelings and can give a sense of calm.
Enjoy choosing your covers
Please take care with any soft furnishing that it does not come into contact with any heat source. 
If you have found an error on this page or want some more information on sewing cushions.
Please contact me . Thank you