How to Knit
For Beginners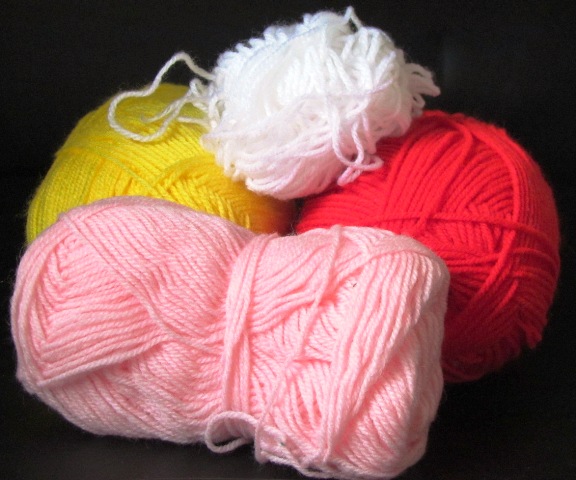 Getting to learn how to knit for beginners and choosing to this lovely craft will get you hooked from the start with all the types of knitting stitches, patterns and items that you can make.
When learning how to start to knit it is best to start with plain stitches. My knitting experience began while in my teens and I picked a plain stocking stitch roll necked jumper. I had to learn to cast on and cast off very quickly so really I jumped out of the fire and into the frying pan so to speak and didn't begin with smaller items. The jumper finally got finished about 4 years later.
Knitting can seem daunting for many people who see the knitting needles, the wool and then wonder how an item is produced sometimes with the most complicated pattern you could imagine.
Many styles of knitting will look lovely on cushions. From the plain knit and purl to the more complicated cable stitch with many varieties in between, knitted covers will add texture and warmth to your room.

Cushion covers are a great way to start as there is no shaping required and once all the stitches are on the needle then it is just a matter of knitting to the required length. If that sounds too much then four squares can be made and sewn together. That would give the beginner smaller amounts to get used to.
Knitting for babies is one of the loveliest gift a baby could have. From a hand made hat , bootees, mittens or jumper. There are a number of different ways to make a little blanket to keep them warm in the pram.

How to Knit for beginners:


1) Getting Ready 

---
2) Starting to knit
---
3) Taking it further
Once you have mastered the knitting stitch steps, can read a pattern and can understand the knitting abbreviations and what they mean you are well on the way to producing wonderful and intricate things yourself.
There are lots of different types and makes of needles and not to forget the different sizes each altering the knit slightly. The size of needle that you would use depends on the thickness of wool used. With a very fine wool you would not use a chunky needle as the stitches would be very loose and open unless you are going for a lacy look but there is another way to obtain that.
Another aspect that could alter the look of your garment is the tension of the knitting. Many beginners tend to knit fairly tightly so the result could not be how they thought it would be. The tension depends upon the individual as everyone holds the needle and knits differently. Most patterns give a tension guide that you can make to see how your knitting compares and changing to larger or smaller needles can alter the tension,
There are many shopping outlets that supply all knitting needs such as The Range and My fabrics has a knitting and crocheting section to buy wool and yarn.
Please take care with any soft furnishing that it does not come into contact with any heat source. 
If you have found an error on this page or want some more information on sewing cushions.
Please contact me . Thank you