Creating Your Own
Bespoke Cushions

Have you ever thought, really thought about the beauty of  Cushions...the most versatile part of soft furnishings.....or put it another way have you ever thought of making your very own ones totally bespoke and unique to you.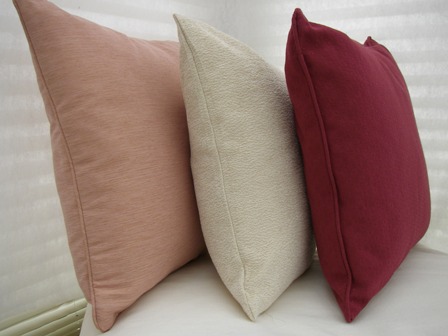 There are lots of lovely ones available in the shops but have you ever found that you just can't seem to find what you are looking for. Either the colour, design or style doesn't reflect you or the look you are trying to make.
Buying one is fast and great for getting instant results. You could save time if you need to get one quickly. There are many retailers that sell a variety of these soft furnishings and a few that will also sell the fabric to make them.
Think about creating a look that is entirely your own by having a try at making one yourself.  Not too sure?... this site will try and give you an understanding and help on how you can make your own creations. That will stand out and reflect your style.
These soft furnishings at times give much needed support and much wanted comfort. Also they also reflect your personality, your mood, make a statement or reflect your passion.
How!! do I hear you say?- A room or more to the point your room can be
Perked up -

to include some bright colours or patterns if your colour scheme is neutral



Toned down -

if you have gone to the other extreme then some plain or muted colours

will just take the edge away.



Brought right up to date -

introduce some up to the minute fashion colours without totally decorating.

Celebrate your hobby - 

floral for gardeners,

beach and boats for surfers and sailors or cross stitch and patchwork. The list is endless.

Show off your pets - with similar animal fabric or pictures.

Celebrate Festivals -

ranging from balloon festivals to seasonal ones
Don't know where to start? There are many options to choose from before you begin to sew.

Things to consider when making your own.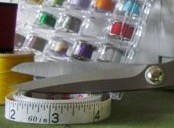 Designs: Where will they go? Floor, chair/settee or bed? What shape and size? Making  patterns to help.
The 3 "F" Factors

Fabric: Choosing the fabric will it be washable cotton or luxurious silk, hard wearing linen or soft satin?

Fillings: Selecting the filling whether it is sturdy foam blocks, Kapok or softer polyester. A natural filling like down and feathers or man-made polystyrene beads.

Fastenings: Keep it all together with the fastenings such as zips, poppers or Velcro. Make your own ties or use buttons to add a feature.
Cushions with a lot more.
Different or Unique: Not all are JUST cushions some have hidden secrets,  such as a quilt hidden in a pillow, a little home for a fallen tooth or a reminder of a special occasion. Others have an important job to do

There can be so many questions on and I will try to give you the information to help you make your choices as well as giving you information of the different types that are used.
The majority of the cushions shown in the pictures are all handmade by me. If after reading this, if you would like to have one handmade but are still undecided as to whether to make one yourself, then contact me with your ideas and I shall be delighted to make one to suit your requirements.
Thank you for taking the time to look at my site.
Is there something not quite right about this page? Please contact me and let me know. Thank you