Sewing Creative Cushions
and a lot more
 

Hello and welcome to my site all about Cushions, the different types, designs, what goes into making you own and ready made ones as well.
Have you always wanted to sew but don't know how? Well making these are a great start to this wonderful craft.
Soft furnishings and in particular the many cushion styles you can think of, creates the home you have always wanted. As well as giving support, comfort and interest to your room there are many words that can describe them such as
Comfortable, Cosy, Round, Soft, Squishy, Cuddly, Floral, Abstract, Small, Big,  elongated, helpful, Snuggly, Different, Gorgeous, Learning, Pretty, Square, Elegant, Pure Bliss, Matching.........
These are just a few to begin with and more can be found within this site as my cushion investigations begins, join me on this venture and try creating some of your own.
New to sewing? I intend to cover that as well.
Did you know that these lovely soft furnishings also reflect your personality, your mood, make a statement or reflect your passion.

How!! do I hear you say?...
Brighten up - a plain chair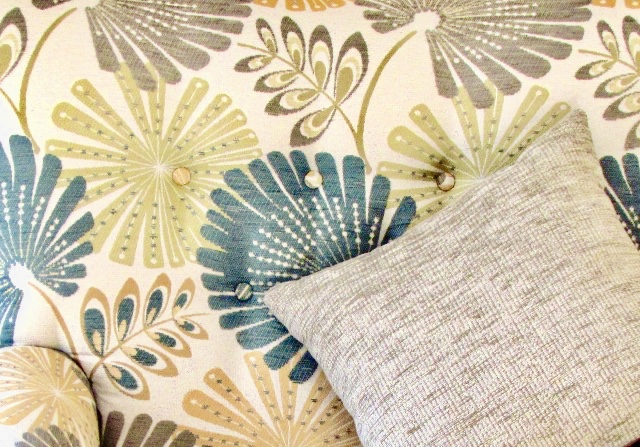 Tone down - a colourful chair
Show off - your favourite pet
Bringing your room right up to date - introduce some up to the minute fashion colours without totally decorating.
Celebrate your hobby -  floral for gardeners, beach and boats for surfers and sailors or cross stitch and patchwork. The list is endless.
Celebrate Festivals - ranging from balloon festivals to seasonal ones
There are lots of lovely ones available in the shops and online but have you ever found that you just can't seem to find what you are looking for. Either the colour, design or shape doesn't reflect you or the look you are trying to make.
Buying one is fast and great for getting instant results. You could save time if you need to get one quickly.
Just think of what you could create if you had a bespoke designer one instead. Bespoke because you made it and designer because you have designed it to your own specifications....so what could be better? 
Never tackled sewing before?.. then these beauties are a great way to learn and that could lead to bigger things.

Be Creative and Make Your Own - Some points to consider 


Designs: Where will they go? Floor, chair/settee or bed? What size? Making  patterns to help.
The 3 "F" Factors

Fabric: Choosing the fabric will it be washable cotton or luxurious silk, hard wearing linen or soft satin?

Fillings: Selecting the filling whether it is sturdy foam blocks, Kapok or softer polyester. A natural filling like down and feathers or man-made polystyrene beads.

Fastenings: Keep it all together with the fastenings such as zips, poppers or Velcro. Make your own ties or use buttons to add a feature.
Cushions with a lot more.
Different or Unique: Not all are JUST cushions some have hidden secrets,  such as a quilt hidden in a pillow, a little home for a fallen tooth or a reminder of a special occasion. Others have an important job to do at special occasions or around the house.

There can be so many questions on and I will try to give you the information to help you make your choices as well as giving you information of the different types that are used.
Delve into the world of cushion making and a lot more besides.
Please take care with any soft furnishing that it does not come into contact with any heat source. 
If you have found an error on this page or want some more information on sewing cushions.
Please contact me . Thank you