What are Cushions?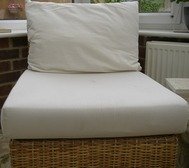 What is meant by cushions?  It can be interpreted by different people in many different ways.
The one thing they all do is make us comfortable and give us support where needed. The many different shapes also targets areas that need that extra bit of care.
These can also give decoration to a room filling it with lots of many colours or just a select few.
What springs to your mind?

Different types of Cushions on Chairs and Settees 


The Base
These cushion bases are usually a boxed shape.
This is where there is a piece of material inserted between the front and the back.
This piece is called a gusset and can be wide or narrow depending on the appearance of the base. This shape also gives strength to the cushion. The filling is more firm and is usually made from a foam block.
Thinner bases can be used when wanting extra comfort on a hard chair like a kitchen or outdoor chair. These are known as squab cushions..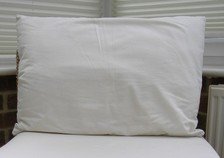 The Back
These can be made like a basic cushion with no frills or edging, but if a more elaborate appearance was wanted then these could be added. These can also be boxed edged and usually are on patio furniture.
A foam block can be also used, like the base but thinner, for a firmer feel. Sometimes a much larger cushion is used that is filled with either polyester filling, foam pieces or feather and down for a much softer feel. These will need a little adjustment to stop them sagging but a nightly plump up should do the trick.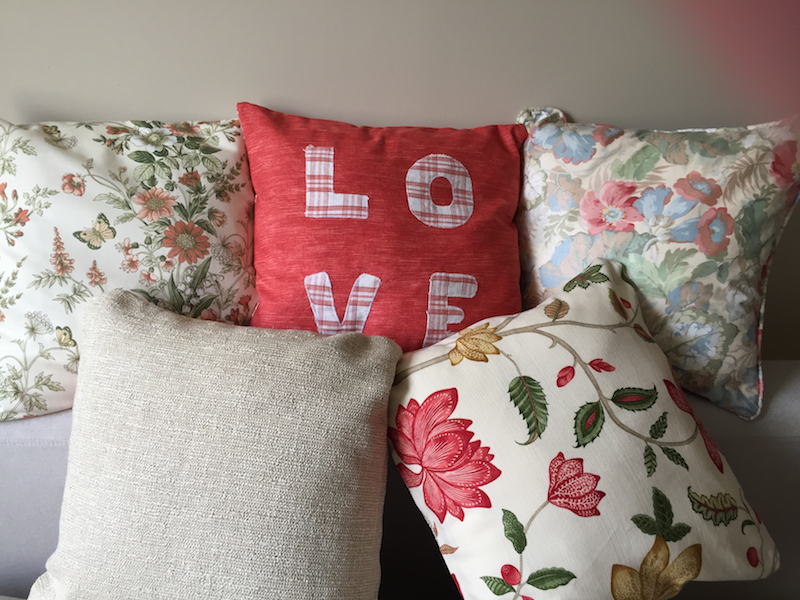 Scatter Cushions
This is where the artistic touch is added as these can be made to compliment or coordinate the chair colour.
These do not need to be as hard wearing as bases or backs so can be decoratively made.
The shape is usually square but any shape can be used.  Bolsters are good for putting in the small of the back or at the side of the chair. Heart shaped cushions can be helpful when placed under your arm for support but can be more difficult to find.
Buying Ready Made Cushions


There are lots of shopping outlets that have a large ranges of base, back, and scatter cushions for chairs. 
Changing cushion covers regularly or replacing worn cushions can really make a difference in your room giving it and you a real boost.
Terrys Fabrics have a good selection a different coloured cushions with geometric shapes or florals to suit a wide variety of rooms.
Whatever happens cushions are here to stay..

Please take care with any soft furnishing that it does not come into contact with any heat source. 
If you have found an error on this page or want some more information on sewing cushions.
Please contact me . Thank you