Deciding on Fabric Trims


Finishing touches to items that you create are done by using fabric trims, these can be sewn or glued on.
There are different weights for clothes and furniture with handicrafts sometimes using both depending of what is being made.
If a trim is going to be glued on then it should be on something that will not be washed as this could cause the trim to become unstuck and is usually done in furniture upholstery. 
These trims can be made and if using silky threads this will reflect the light and give a luxurious look. Cotton can be used for a more informal look.
Adding trimming to an item can bring the ordinary into the extraordinary category and add a designer look.
With you being the designer then you can make things really stand out.
They can also be bought from many shops and online outlets
Some Types of Fabric Trims
Lace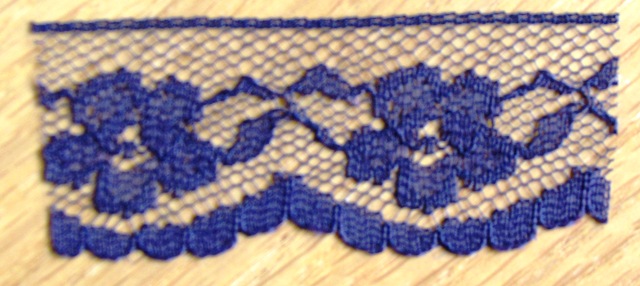 Lace has been handmade for years usually using many bobbins and pins placed onto a pillow. These are then twisted and knotted into intricate designs.
Sometimes these handmade designs are given the name of the place where these are made such as Brussels, Honiton and Buckingham.
This trim is usually added to  delicate items. There are definite edges which are non fraying.
Another way lace can be made is crochet, stitched onto a backing fabric that is cut away and with the invention of the machines is made in factories.
One item that comes to mind is a wedding dress and lace trims or inserts can really make a lovely addition
Braid

Braid comes in many forms from narrow string like ones to wider ones that can be quite ornate in pattern.
Braid has several strands that are twisted or plaited together or they can be flat and have very ornate designs.
This trim is used on furniture and can be used in crafts.

Fringe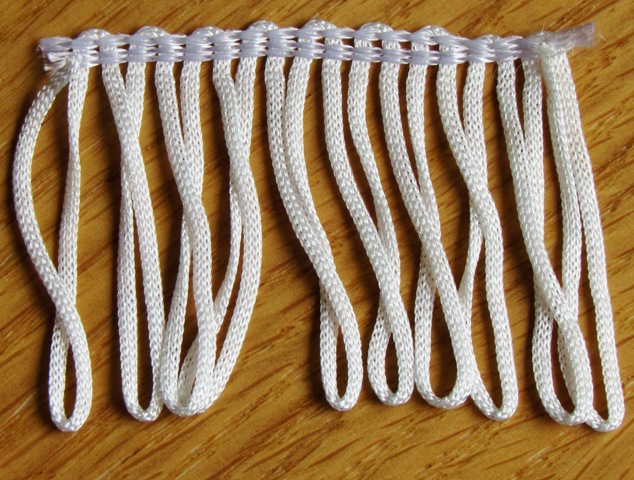 These can be either a looped fringe where uncut loops are attached onto a band heading.
Another type is a cut fringe where individual loose strands are knotted to a heading.
These come in many different lengths, weights and thicknesses.
Those that were used in furniture could be quite intricate in their design with fringes and swags.
Minerva Crafts have a lot of ribbons and trims and I have used this website personally with excellent results.
Enjoy choosing your trimmings..
Please take care with any soft furnishing that it does not come into contact with any heat source. 
If you have found an error on this page or want some more information on sewing cushions.
Please contact me . Thank you