Choosing Curtains for Windows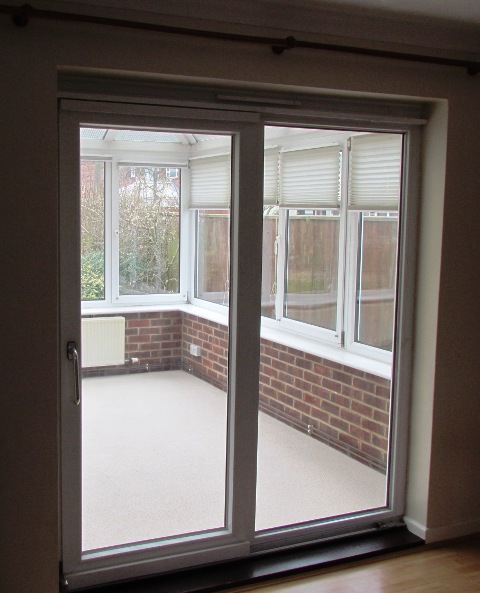 Choosing curtains for windows and sometimes doors can seem very confusing.
What style?
What fabric? 
How to measure your window to buy some.
Let's begin to try and help solve some queries.

Why Buy Blinds or Curtains for Windows


A room with lovely curtains and drapes can create a statement centrepiece or be made to blend into the background and match with the walls.
There are many different designs and styles for you to choose from. Dressing a window is a personal choice and some people like to see the clear lines of the window without it being cluttered, others prefer blinds of one type or another.
Again if you lived on top of a hill along a private road that wasn't a public footpath then you would probably not hide yourself away. 
They also keep the light out of the room which is especially good in the bedroom to help sleep. But if you lived in a remote area then you may not feel to need to shut the night sky out or keep dawn at bay.
These also serve another purpose in keeping the warmth in on cold winter nights or keep the sun out on hot summer days. As well as regulating the temperature of the house these also act as a screen for privacy.
Whether you have a little country cottage or a  large mansion on a vast estate there will be some to suit the look you want.
The reasons to help you to decide are:
Needing privacy.
Need to sleep during the day.
Have an older house with draughty windows.
You just love them.
Personally I prefer not to see the darkness outside and like to feel snug and warm, whether it is the height of summer, the depth of winter or somewhere in between.
Also I live on a busy road that is also a bus route so want to be able to go into the rooms of my home without noticing the outside world.
There are some windows that I will not use curtains on.
How to Choose Curtains

Types of Curtain Headings
Fabric for Curtains
The main choice in buying curtains will be the size and position of the window. There will be other choices such as what heading is needed and what type of fabric.
When buying ready made curtains they will come in a pack of two curtains that will fit one window. The pack will state the length and width of one curtain in the pack and come in set width sizes usually 117 cm (46 inch), 168 cm (66 inches) or 228 cm (90 inches) and the length or drop of the curtains usually 137 cm (54 inches), 183 cm (72 inches) or 228 cm (90 inches).
The packs will have a mixture of the different widths and drops as windows come in all shapes and sizes from tall thin ones to short wide ones.
In order to determine the size of curtain needed, the window will have to be measured both the width and height and then an extra amount added to the drop to allow for the pole or rail and to the width to keep the daylight out.
It is very rare to get a window that is the same size as a pack so the choice would be the one nearest to the size or if you want more pleating then go for more width.
Rods, Rails or Poles
The type that will be used is a personal choice again and one that can also be determined by the space available at the top of the window.
A dormer window may have sloping sides and this could inhibit the ends of a pole. A bay window can prove tricky to decide what type of rail or pole to use although there are poles especially made for bay windows.
Net curtains just need a thin rail as these are not too heavy .
Curtain Headings
Another decision to make is the type of heading to use.
Traditional pencil pleat headings and its variations were very popular and the ones most people used and still use today.
Eyelet or Grommet Curtain headings are the ones that are used for poles. These have holes in the top that are usually lined with metal or metallic plastic rings to hold the fabric in place.
Another form of heading for poles is the tab top heading and instead of the holes made in the actual fabric, additional fabric strips are sewn onto the top of the curtain for the pole to go through.
Curtain Fabric
Here the choice is endless as any fabric can be used for curtains if it is the one that you just can't live without. But each fabric has its own qualities and although it is the one of your choice it may need additional support.
Ready made curtains usually come in determined fabrics weights that are best for that type and size of curtain.
Many outlets offer curtain making services and if your choice is different to the ones offered in packs, this could be the way around that problem.
Enjoy choosing your curtains...
Please take care with any soft furnishing that it does not come into contact with any heat source. 
If you have found an error on this page or want some more information on sewing cushions.
Please contact me . Thank you