Making Bias Strips

Make your own decorative edge.
The beauty of making bias strips is that you are able to use similar or co-ordinating fabric to that of the cushion or cover. This can also be bought from shops. The weight of the fabric used should be the same for both.
These are used for covering cord to make a piped edge cushion or a replacement cover.
How to make bias strips for cording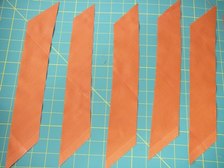 The strips of material should be cut on the bias or diagonal fold and wide enough to cover the cord and to give a good allowance to be sewn into the seam.
These strips are then sewn at right angles,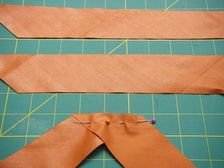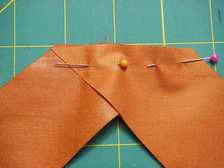 ---
to give a continuous length of material that is slightly stretchy.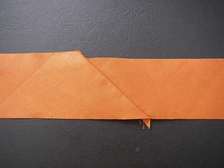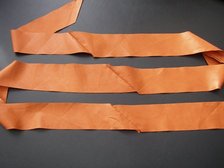 ---
Wrap the strip over the cord right sides facing. Making sure the edges meet and sew. If sewing close to the cord you will need to use the piping foot if you have one or the zip foot to your machine. If you sew too close to the cord at this stage then the stitching may be visible when you stitch it between the front and the back of the cushion.
It may help to sew the seam further away from the cord to keep it in place ready for inserting into the cushion.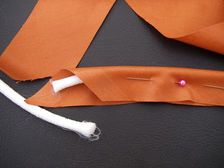 This strip would then be place on the seam line between the front and back pieces of fabric.
The strip would need to be snipped at intervals to allow some give to turn corners.
When the piping has gone all around the seam then the edges have to be cut so they butt right up to each other. The bias strip is then overlapped slightly to hold it in place.
You have now made a bias casing for your piped edge cushion. This can be gathered to give a ruffled look
Return from Making bias strips to How to page
Please take care with any soft furnishing that it does not come into contact with any heat source. 
If you have found an error on this page or want some more information on sewing cushions.
Please contact me . Thank you