Celebrating with Party Decorations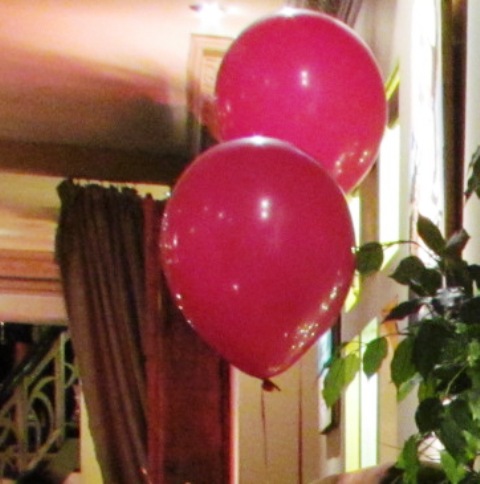 Party decorations set the scene and the mood especially if everyone joins in as well....as we all know everyone loves parties large or small.

These can be used at any celebrations from before birth with baby showers through many birthdays, including those special ones to getting married with great wedding plans.
Celebrating special wedding anniversaries with either a small family gathering or a large event.
The first step to getting the party under way is deciding if there is going to be a theme and then making invitations.
Shopping retailers such as The Range have a large variety of card making items.
Themes
These work well and are usually used at parties for children and can be based around their latest toy craze or the time of year of their birthday. 
Some that I have done have been based around "Winnie the Pooh", Thunderbirds, Easter, Postman Pat and Ghost Busters. Many games can be adjusted with using themes.

Themes are also great at any celebration such as a 30th birthday in the 1930's dress or a red, white and blue wedding to mark a British event.
Weddings can lend themselves to theme base for use as table setting, such a New York street name on each table or James Bond film names if the bride and groom like either James Bond or New York.
Another idea could be horse racing tracks if the couple work with horses, Flower names could be used for keen gardeners, the list could be endless especially if it is based around hobbies.

Making Party Decorations


After theme, if any, has been chosen and the invitations have been sent out giving the time and day of the celebration. It is time to think about the party decorations and decorating the room.
One of the easiest way to decorate a room is with bunting. Whether it is made with material to last a give lasting memories or made with paper to last for the day. This as well can be done in a colour or shape theme.
Some parties have tables that will seat about eight or ten guests and these could have some table centrepieces. The tables may also need a table cloth which could just be white or to join in with the theme, if there is one, by being a set colour or pattern.
Weddings usually have some sort of wedding favours for each guest, these can be as plain or elaborate as the budget will allow and could be a reminder of the special day.
Children's parties usually end up with a party bag with little presents in them and this in itself can drive up the cost of the party so it is best to keep it simple with a little token of the day. The bag itself could be made from material and be the gift or hold some small things. Themed bags can be bought or made from paper.
There is a lot that can be done to help to reduce the cost of the celebration and it involves a most precious element which is "time". Give plenty of this to get everything done or have plenty of willing hands.
Have fun and enjoy...
Return from Party Decorations to Cushions and More
Please take care with any soft furnishing that it does not come into contact with any heat source. 
If you have found an error on this page or want some more information on sewing cushions.
Please contact me . Thank you