Your Special Wedding Day


A Wedding Day.... what a great celebration and in all cultures time for a party with family and friends getting together to witness a couple exchanging vows and rings for their life together.
Marriage brings families together as well, years ago unions between a couple were sometimes made to strengthen business ties or companies.
There are many different types of marriage ceremonies but traditionally the bridal party consisted of the Bride, Groom, Best man or men, Bridesmaid(s), Flower girl, Page boy and the parents of the bride and groom. There can be lots of variations to suit each family.
Special clothes are worn to mark this day with a white dress traditional in western society while in other countries red is the lucky colour. After the ceremony a meal is provided for the guests and speeches done by some of the bridal party.
We all have different ideas and thoughts of what would make a venue, a theme  or a  party special. As long it is what the happy couple have chosen, arranged and have invited guests to join in with their celebration, it should be treated as their special day and enjoyed.
The day can range from a lavish affair held in a large country house with hundreds of guests and lots of special effects to a simple registry office ceremony followed by a picnic in the park, with hundreds of variations in between. 
The reception (shown above) was held in a church hall and after some work by a few people the place was transformed.
Each and every one is a day to remember and cherish.
Clothes, venues, meals, and decorations can be expensive and on some things there is no compromise but some dresses, tiaras, ring bearer cushions, decorations, invitations, flowers and table favours can be made to help with the cost.
Wedding Day Makes

Organise working parties and enlist the help of close family and friends to lighten the workload.
What a bonus if a friend or relation has a craft hobby or can grow flowers for the day. Getting this done for free could be their present to you and your partner.
One of the biggest wedding day makes would be the dresses, Minerva Crafts also has some lovely fabrics and what an achievement it would be if you made it yourself.
Card Making
There is a wealth of items available to help make invitations, place name settings, favour boxes and thank you cards.
 Crafters Companion each have an occasions section where there are stamps etc to help make cards.
Room Decorations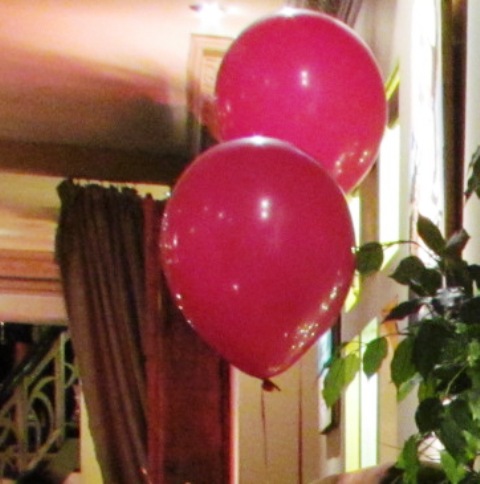 It is amazing what a difference balloons and bunting give a room. In the picture above there was lots of greenery and dried hydrangea head arranged on table and hanging to disguise the rafters aove.
Themed celebrations will lend themselves to all sorts of decorating ideas.

Jewellery
It is great to have special jewellery to wear or to give as presents to bridesmaids on your wedding day.
These can be made to match the style of the dress for a fraction of the cost of buying one.
If you are adventurous and have enough time why not try and make a simple tiara to wear and keep.
Create and Craft have a jewellery section as well.
Table Favours
Table favours used to be a couple of sugared almonds in a organza bag to thank guests for coming to help celebrate the big day.
Now these can be anything and a hobby can come in handy ranging from growing flowers for table decorations and favours, keeping bees to making jam (little pots with honey or jam in them). Growing herbs and spices to add to little bottles of oil.
These can be fitted in very well with a themed wedding.
Minerva Crafts have a Bridal section with some favour ideas.
I have also added an Amazon search tool to help you with any ideas you may have.
However you spend one of your most important days....Enjoy your wedding day celebration.

Return from Wedding day to Party Decorations

Please take care with any soft furnishing that it does not come into contact with any heat source. 
If you have found an error on this page or want some more information on sewing cushions.
Please contact me . Thank you