Beads
for colour and embellishment


Beads can be defined as a small decorative object. They come in many different shapes and sizes and have been around for many many years.
The earliest ones found were from in France from the BC era. These were made from the teeth and bones of animals that were around at that time. Beads can also be made from stone, shells, wood, pearls and up to the modern day plastic. They need to have a small hole to allow string or twine to be threaded through
These could be the earliest form of art as in the making of beads came early tools for boring a hole through the material so it could be worn as jewellery.
In the 17th and 18th century they were used for trading and many cultures have used beads as decoration.
They also showed status and wealth.
Different types of Beads 
Beads can be made from different types of materials both naturally and synthetically produced.
Natural beads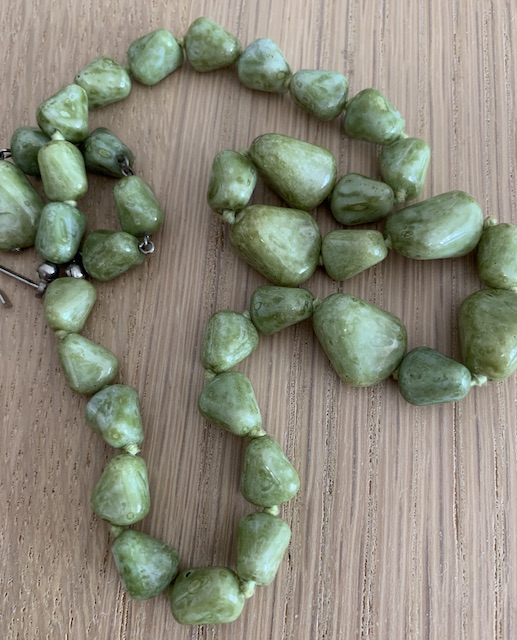 These are from things found growing in nature that have past their lifespan these include bone, horn, ivory, seeds, pearls, nut shells and the fossilised amber and jet to name some but there are also stones and gemstones.
Sometimes dyes have been added to make them stand out as with the seeds and nut shells.
---
Synthetic beads
One of the oldest types of synthetic beads is made from pottery, glass as well as metal alloys of brass and bronze.
Modern glass beads are made by mixing up molten glass with a dye and then pouring it into a cast or mould for the shape. Some glass beads are made with special techniques such as carving or fusing some together.
Some bead shapes
Beads come in many different shapes. The traditional shape we all know is the round, other shapes are the square or the pipe varieties.
Uses of beads
These sometimes have been used as a hallmark of individual designers or design houses with a special logo, number or letters to represent their product.
Jewellery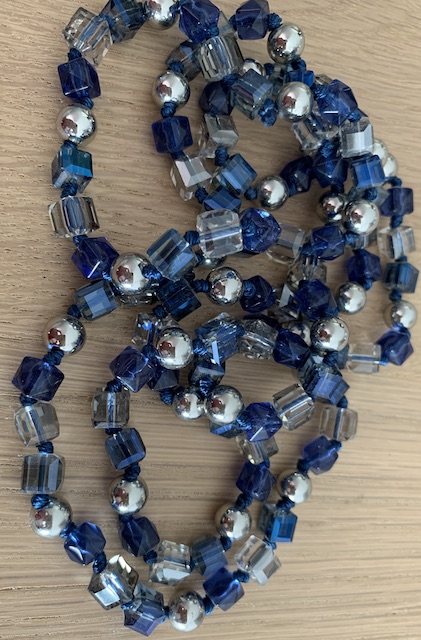 Jewellery making is a popular craft and many different kinds of beads are used in making necklaces, earrings and bracelets.
Clothing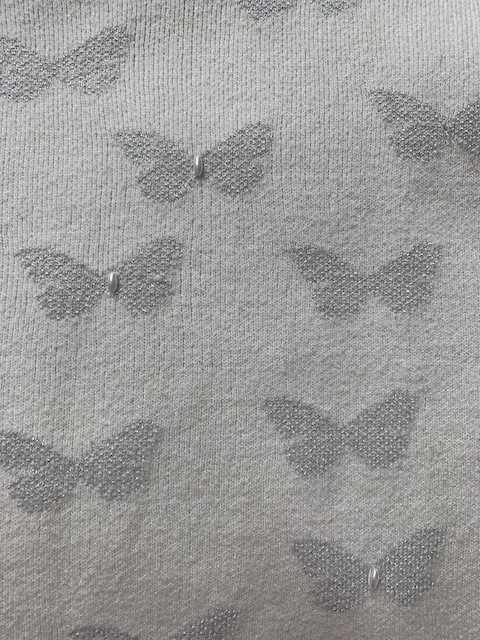 Beads can be sewn onto clothing to provide dazzling embellishment patterns, fringes around the bottom of the garment or to highlight a seam such as a back yoke of a jacket or highlighting a particular aspect of the fabric like the bead on the butterfly shown in the picture.
Household items
Beads can embellish cushion covers or other items by either randomly placed on the fabric, sewn in a pattern or used to highlight an area on the material.
Cushions
There is such a lot of ways that beads can be used around the house. Embellished cushions can really stand out.

Different types of beads are added to reinforce the cushion theme for example wooden ones to highlight a nature theme on a cushion such as a forest or sea shore.
Bling can be added with a few one that sparkle or shimmer. 
There are many different shapes and sizes that can be used a a type of fastening as well if it is large enough.
Wedding ring cushions can have this decoration hanging down at the corners to add a design flair.
Curtains
Bead embellishment can placed in the heading of the curtain or as a bead tie back to hold the curtain in place when open.
Lampshades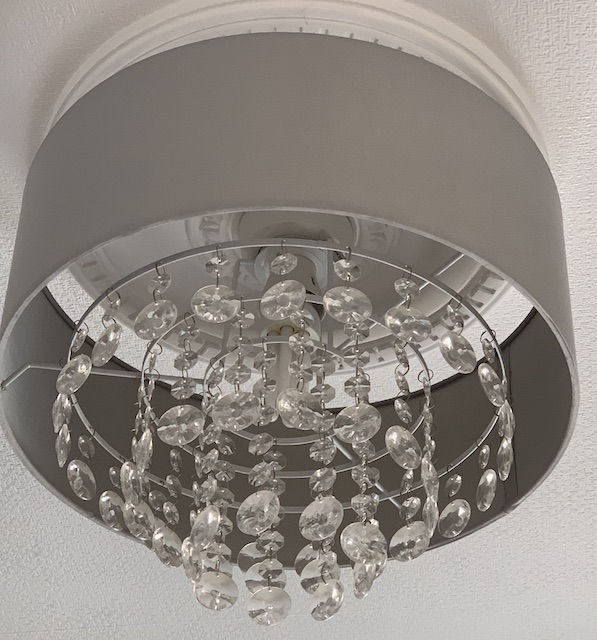 These can be used as a fringe around the base of a table lampshade.
In the picture shown above I have beads in a ceiling lampshade. My house has really high ceilings and I didn't want to see the lightbulb when the hall lights were on so I found these lampshades that did the trick of hiding the lightbulb but also dispersed the light into a dark hallway.
Learning
There are many ways to improve learning by using beads.
Larger beads can be used for teaching arithmetic such as the Chinese abacus and in modern teaching methods.
Lacing beads onto a string can provide hand eye coordination practise or children or adults.
The art of sewing beads onto items or making a complete picture out of them is called beading which is basically stringing beads on a thread to make an item.
These are usually sewn on by hand and must be secured well to make sure they do not come off especially if the item is to be washed. 
If bespoke beads are needed these can be made in a variety of ways by using craft modelling clay, paper mache or felt and then decorating them before using.
There are many shopping outlets that supply different beads such as Abakhan
They also will have any additional items such as sewing needles, sewing threads and possibly string as well.
Enjoy finding your bead decoration..
Please take care with any soft furnishing that it does not come into contact with any heat source. 
If you have found an error on this page or want some more information on sewing cushions.
Please contact me . Thank you