Sewing Eyelet Curtains


The heading tape for eyelet curtains is different from pencil pleat heading tape with hooks as it has large holes that the pole fits through. This is how these curtains are hung up at the window. Tab top curtains use loops made from the same material so do not require special holes.

Lightweight to  medium weight fabrics would need to use the heading tape to give a stronger heading edge.


If a medium weight to heavy weight fabric was used then the  fabric itself would give the heading the strength and individual rings could be used instead. Once attached to the fabric a covering ring is placed over the top for both ways.
Another version of these curtains can also be hung on a tension wire that uses smaller holes, such as cafe type curtains that come half way across the window or for making shower curtains.
This heading can be used on lined and unlined fabric. This type of curtain heading usually used one and a half width and there needs to be an even amount of eyelets to get the folding correct.

Sewing Steps for Eyelet Curtains

The finished width = Width of pole x one and a half (gathering) divided by fabric width = number of widths needed.
The finished or length wanted is the length from curtain track or pole to the required length add to this the amount of fabric needed for the heading and hem to get the cut length.
The window should have already been measured and the amount of fabric  already  calculated and any adjustments for pattern matching already done. The curtains at this stage should be ready for the eyelet heading after the side and lower hem has already be sewn.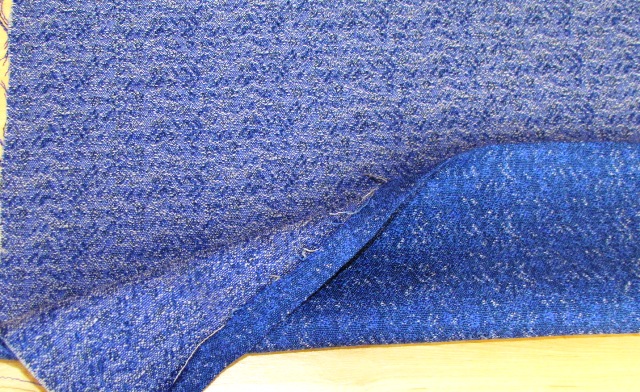 Turn the raw edges under, press and then turn the heading down so the material is doubled usually 3 + 1/2 inches or 9cms will be enough for individual eyelets. If using an eyelet tape adjusted size accordingly,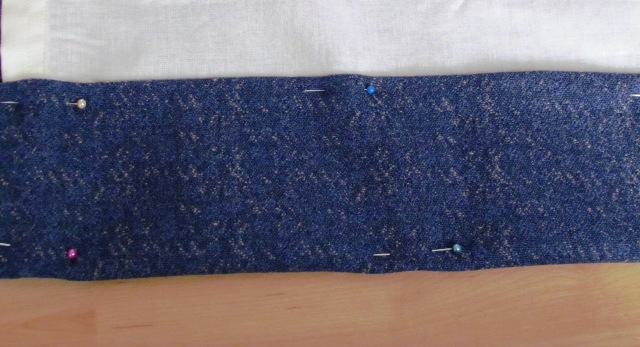 If the curtain is going to be lined place the lining between the folds of the heading and pin the top and bottom edge so the lining does not slip down.
Sew along both edges.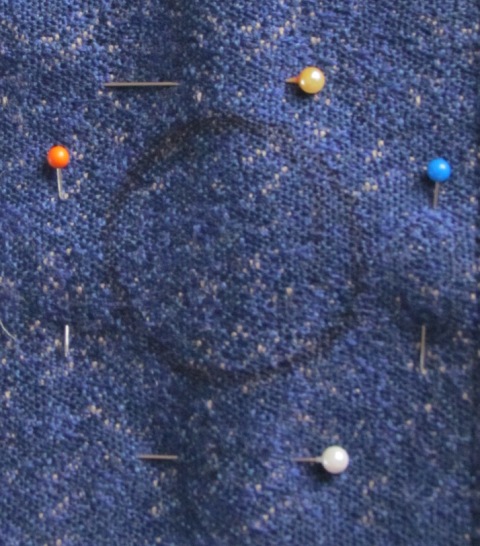 Work out the position of the holes which are usually 6 ins apart (15cms) make sure there is an even amount or the wrong side will face into the room. The distance between each eyelet can be adjusted to get even folds.
Mark where the eyelets will go and pin around the markings. This is to make sure the material does not slip. Continue for positioning all the eyelets.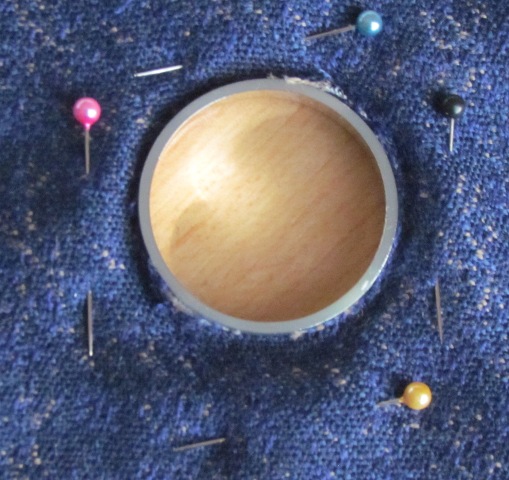 Cut out around the eyelet marked position and place one half of the eyelet ring which has the longest middle.
Remove the pins and place the other half of the eyelet over the first half and press down well to clip them together. Continue until all the eyelets are in place.
Repeat for the other curtain and when done so the eyelet curtains are now completed.
Return from Eyelet Curtains to Curtains and Drapes
Is there something not quite right about this page? Please contact me and let me know. Thank you