Making a Pattern for
Round Cushions


Round cushions need a round pattern as a template. When making different patterns for alternative shaped cushions, where to start can feel a little daunting.
Mention the word circle and a lot of people shout " I can't possibly draw a proper circle."
Getting a circle is not as difficult as you may think and here are a few household items to help to do this.
Don't worry there are many ways to get your circle onto paper. The easiest by far is if you already have a circle shape in the size you want your cushion that you can draw around, this could be a mat, plate, saucepan or wok lid, a box etc...
Making the pattern for round cushions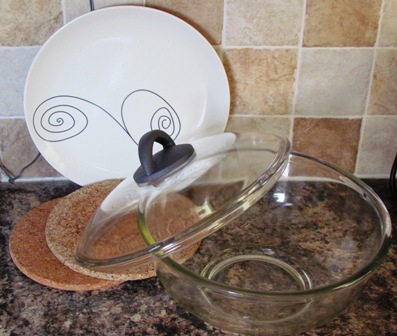 Plates, bowls or lids or mats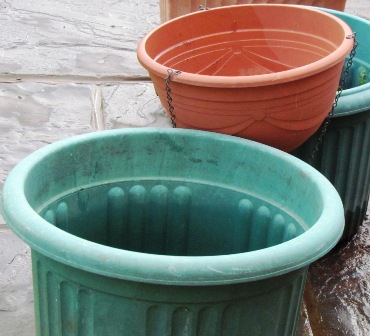 Large Plant pots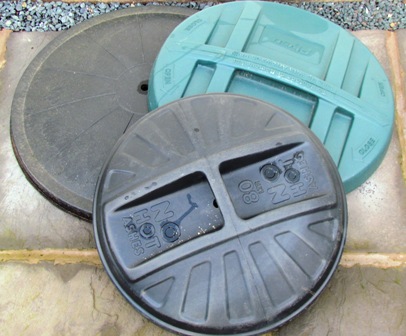 Water Butt or Dustbin lids
There may also be some larger round items in and around your garden like water butt or dustbin lids. Once washed these can be traced around onto any paper if you need a larger round pattern.

One way to make a cushion appear larger is to make one with a border.  The actual cushion pad is a smaller size with the border adding the necessary extra width.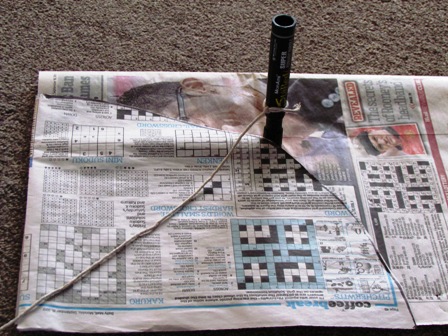 Another way to get a round shape is to take a square piece of paper fold it in half and then fold in half again. Then take a pencil and attach to it a piece of string. Hold the string tight to the folded bottom corner, draw a arc with the pencil keeping the string tight from one corner to the other.
If you need a larger circle then take a large piece of paper and using a pencil with the desired length of string attached. This would be equal to half the diameter of your cushion. Fix the end of the string to the middle of the paper and keeping it tight draw a circle with the pencil.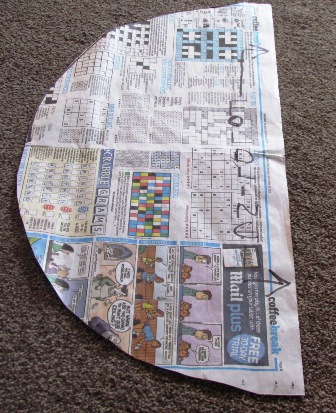 Once you have got the rounded shape, cut it out of the paper and there you have your pattern to place onto the fabric. The newspaper pattern shown here needs to be placed on the fold of the fabric to get the circle shape.

When placing the pattern onto the fabric you will need to make sure that you have included the seam allowance or the cushion will be a smaller shape than you had intended it to be.
The front section of the pattern can be in one piece. The back section may have to be divided into two pieces, depending on the type of fastenings you are going to use.
Zips, Velcro and a strip of press studs are easier to sew into the middle of the back section.
Now this shape has been conquered why not try a heart, square or retangle shape as well.
There are many shopping outlets that have paper for all your patterns such as Crafters Companion.
Minerva Crafts do have patterns for cushions.
Enjoy making your circular shaped patterns to give a new look to your cushions.
Return from Round Cushions to Cushion Patterns
Please take care with any soft furnishing that it does not come into contact with any heat source. 
If you have found an error on this page or want some more information on sewing cushions.
Please contact me . Thank you