Making Cushion Patterns



Getting cushion patterns commercially can be done through some shopping outlets or magazines.
Making your own patterns may take you a little longer but you can then have the cushions to suit your own needs. There may be many things to take into consideration when making cushions but first start with the two main ones........
What size to make it?
What shape shall it be?
The pattern is then drawn onto paper, stiff card or cardboard depending on what you are making.
Pins will not go through cardboard or stiff card very easily and I would use these if I was going to draw around the shape directly onto the material.
Craft paper can be bought in shops but I have used greaseproof, lining or foolscap paper as well with equally good results.
You now have a pattern consisting of two pieces, a front and back in the shape you would like.

Making Cushion patterns for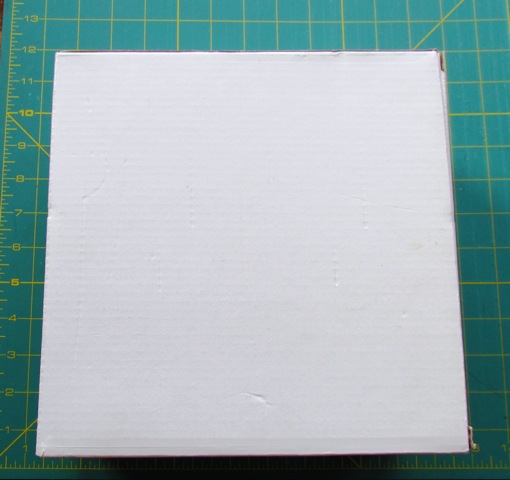 Square Shaped
This shape is the first one that is thought of when talking about cushions. It is fairly easy to make and will have some sort of fastening either hidden in a seam. 
These can be made in a box edged design or with an added frill.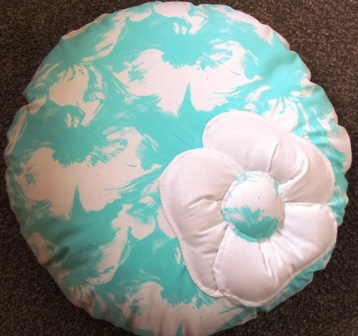 Circular or Round Shape
This is a great shaped pillow and these can be elongate and made smaller to get bolster cushions. Another shape that is good for placing in the small of the back for support.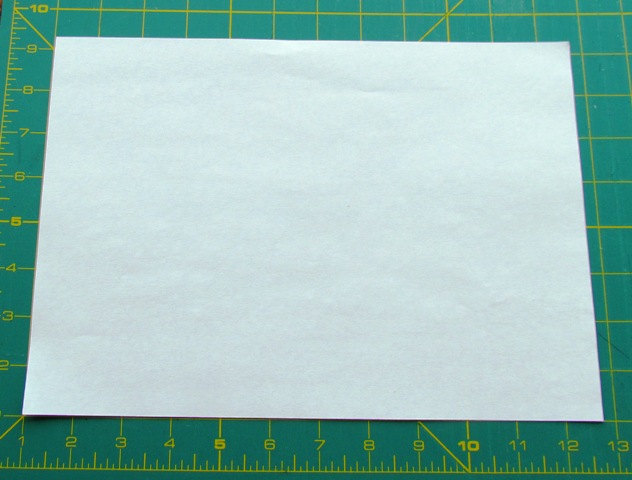 Rectangle Shape
This shape is great for putting behind the small of the back when sitting in a chair and can be made elongated to suit.
This shape can also be made as a box edge or with an added frill.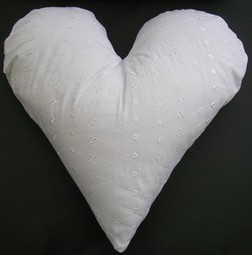 Heart Shaped
These can be made in any size just like the other cushions. This shape is loved by all  and the V shape at the top may allow this cushion to be placed in different positions for support such as placing it under the arm to give rest if broken and healing.
The depth of the V can be altered to give a deep V as shown or making that shallower so it is not really noticed.
These are great for loving decorative cushions.


Let your imagination go when thinking of your cushion patterns and try to experiment a little. Sewing can easily be unpicked if the shape or style does not work and I know that it can be a little frustrating but with a bit of working out you will be really pleased with the end result knowing that you have made it all from the beginning.
Minerva Crafts have a selection of cushion patterns.
Enjoy
Please take care with any soft furnishing that it does not come into contact with any heat source. 
If you have found an error on this page or want some more information on sewing cushions.
Please contact me . Thank you