Outdoor Cushions

a touch or luxury or a necessity?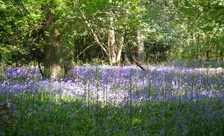 Outdoor cushions makes relaxing outside possible and with the added comfort provided by them. What can be more rewarding on a nice sunny day.
Garden seating can be a little hard or uncomfortable making relaxing in the garden a bit difficult. By adding a little padded cushion your relaxation is complete.
Plastic or wooden garden chairs are great to leave outside and can be used all the time. They are fairly comfortable to sit on for short periods without the need for any extra padding. But by adding a thin squab cushion to the seat of the chair and an optional one for the back, your comfort levels will be increased.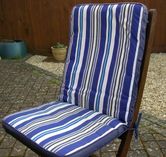 Another type of cushion that is excellent for outside are those with a boxed edge or a gusset to them. These have a firmer, deeper seat than the squab cushion and are great for larger areas such as bench seats.

Varieties of Outdoor Cushions


One of the wonderful aspect this kind of soft furnishing is that it is extremely portable. Smaller versions can be made as travel cushions. Your outside comfort can now be taken with you to stadiums, on picnics, aboard boats and in parks. Virtually anywhere you will need some extra padding to make your day or evening more enjoyable.
How often have you gone to the park and found that the benches are either taken or not in the best position. Picnic seats can be made with a boxed edge so sitting on the ground is more comfortable and these can be tied together to make carrying them easier.
What better way to enjoy the great countryside than by going camping where most of the cushions are outside!!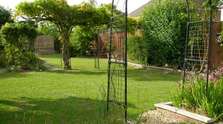 But enough about relaxing and enjoying a summers day........ there is another side to having a garden or outside area.
By that I mean to have a lovely place you want to unwind in takes a bit of work to get it as you want it. Some people are able to bend while standing up to weed the garden but if you have a weak back then it is advisable to kneel down to do this part of garden work.
What has this got to do with cushions do I hear you ask.....?
Well..... what I am talking about are kneeling pads or cushions which if you think about it are outside cushions as well. These have the job of keeping your knees and sometime your shins from getting too sore. These will keep your knees from getting too sore as you plant your much loved flowers and shrubs.

Whether you are working in your garden, relaxing in it, at a picnic or sailing in the lake I am sure you will agree that outdoor cushions are a really good idea.
Return from Outdoor cushions to Cushions and more
Please take care with any soft furnishing that it does not come into contact with any heat source. 
If you have found an error on this page or want some more information on sewing cushions.
Please contact me . Thank you