Making Things from
Fabric Recycling


Sewing is a great way of fabric recycling, making something new for your room and saving you money. Turning your previously unwanted fabric into lots of different designs of cushions is a good way to start.
There are various on line auction sites that will show you unwanted items from other people whether it is more of a flowery, vintage or geometric theme you are wanting.
As the saying goes "One man's trash is another man's treasure." which is so true and these sites as well as boot sales provide good outlets for finding just what you need.
The fabric need not be old either, with most bought curtains from outlets, such as  The Range , made in set widths and lengths you may need to buy some a lot larger than your window. This could provide some matching cushions if the curtains were shortened to suit.
Nearly everyone will have fabric they do not want any more, this could be a piece of clothing such as a shirt, trousers, skirt or jeans that you no longer wear, old curtains that have been faded from the sun ( there will be some parts that are still usable) or that do not match your room. Duvet cover or sheets that are not needed or also don't match a recent decoration change.



Some different ways of fabric recycling.


Before fabric is used again it needs to be washed well and ironed so your end result looks good.

Appliqué - Another good way of making use of pieces of curtains, sheets or clothes by turning them into cushions or wall hangings. This art form could also work if worn out parts are over sewn with an additional patch.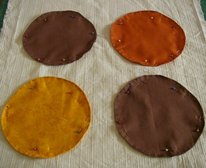 Draught Excluder - These can be made from the good parts of sun bleached curtains by keeping the fabric as it was or changing it in the ways above.
Memory Quilts -These are a great way to use unwanted clothes whether they are your own from a different era or those from when the children were young. A really lovely way to reminisce.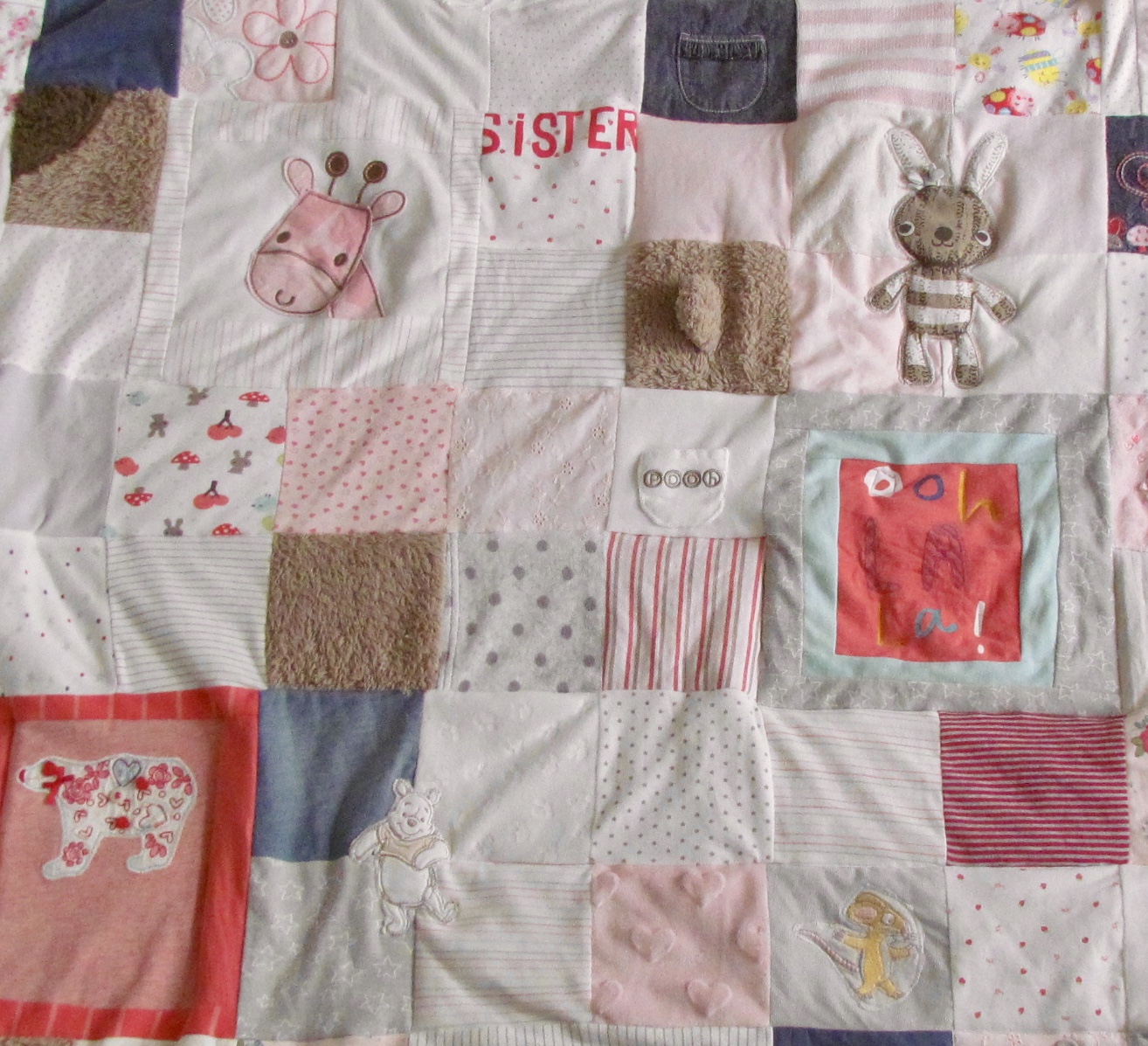 Patchwork - This is a popular way to make new fabric from old to make cushions, a decorative quilt or a made into a picture as a  wall hanging. This works well if you have a lot of the same type of fabric such as cotton. Putting different fabrics together can work but you have to be careful that some are not too stretchy. There are lots of different designs to copy or try making you own which will give lovely results. If you feel really adventurous then a used items could be jazzed up by taking out the faded part. This also works well with unwanted clothes to remind you of days or people that have passed.
Pet Beds - Old curtains, Duvet covers, sheets and pillows could all be used again to make your pet something new to sleep on.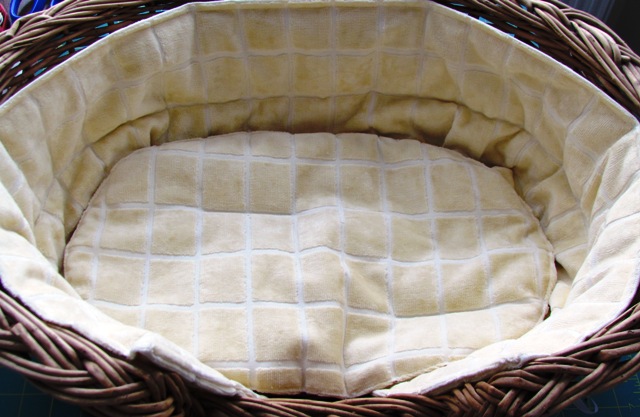 Rag Rugs - Making unwanted fabric into strips to turn into rag rugs was a skill done in the past that is making a comeback.
These are a few ways of making use of unwanted fabric and there are a lot more besides. If none of these appeals to you then don't forget the charity shops on the high street as they do get some money for rags.
Enjoy your fabric recycling...
Return from Fabric Recycling to Cushions and more

**New Affiliate** 


Please take care with any soft furnishing that it does not come into contact with any heat source. 
If you have found an error on this page or want some more information on sewing cushions.
Please contact me . Thank you