Novelty Pillows or Cushions

Do you think all cushions are the same?

Yes... then think again. Novelty pillows or cushions can show that some are not JUST cushions but they in themselves have a use to help in our everyday lives or on special occasions.
Many shopping outlets give a large variety of fabrics in making your creations so you can get the best look.

Novelty Pillows and their uses...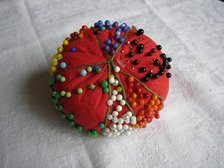 Some have a job to do - Where would we be if we didn't rely on little cushions every now and again. They help us with job like holding our pins in a handy place so they can be easily reached while sewing. 
They keep chilling draughts at bay and help to keep you warm.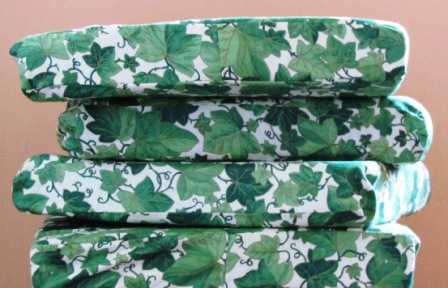 And help you while you work - These cushions will give you support where you need it while you do your job. Bolsters could be giving support to the small of your back. They could give your knees a soft place to rest while weeding the garden or painting the skirting boards.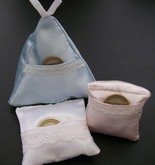 There are those that hold a little secret - These hold a fallen tooth that is easily found by the tooth fairy during the night. These keep the lovely traditions alive but without the risk of waking a child while sleeping.
Share in your celebration - Who would believe it cushions at your wedding!! These hold one of the most treasured item at this celebration.
Help you relax - All cushions do this just by giving your support but some are useful to calm you down and help you to fall asleep or to wind down after a hard day. These usually have a pleasant smell and can be filled with lavender. Smaller versions of these are used to refresh your drawers or wardrobe.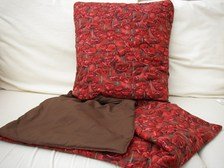 Make you snuggly - Most cushions will make to feel snuggly and protected just by the soft nature of them but there are others that add that little bit more like Quillows. These have an extra layer inside them to keep you warm while watching TV, doing yoga, or while sleeping.
or
Give joy to a loved one - Any handmade cushion will do this especially if it has been tailor made to a persons interests like using a certain picture on the front whether it is an ordinary cushion or a quillow.
But by stretching the cushioned theme you could always make and send cushioned cards.
There are other types of cushions as well like the ones surrounding a snooker or billiard table, or members of the Cushion clan.
The ones described here are those similar to the ones used in soft furnishings but novelty cushions have a different twist.
They could be used everyday, occasionally or cherished until they fall apart or passed down generation to generation like an heirloom.
Enjoy making your own novelty pillows or cushions.

Return from Novelty Pillows to Cushions 
Please take care with any soft furnishing that it does not come into contact with any heat source. 
If you have found an error on this page or want some more information on sewing cushions.
Please contact me . Thank you